Aion: Legions of War, the new mobile strategy RPG from NCSOFT is now available on the App and Play Store!
In Aion: Legions of War, players will embark on an epic fantasy journey, taking part in a story ripe with discovery, vengeance and redemption through battle to unite a realm torn asunder by war. Summon a powerful team of heroes, each with their own unique personalities and talents that combined with exotic weapons and armor can create a near-infinite amount of possibilities for players to bring into battle.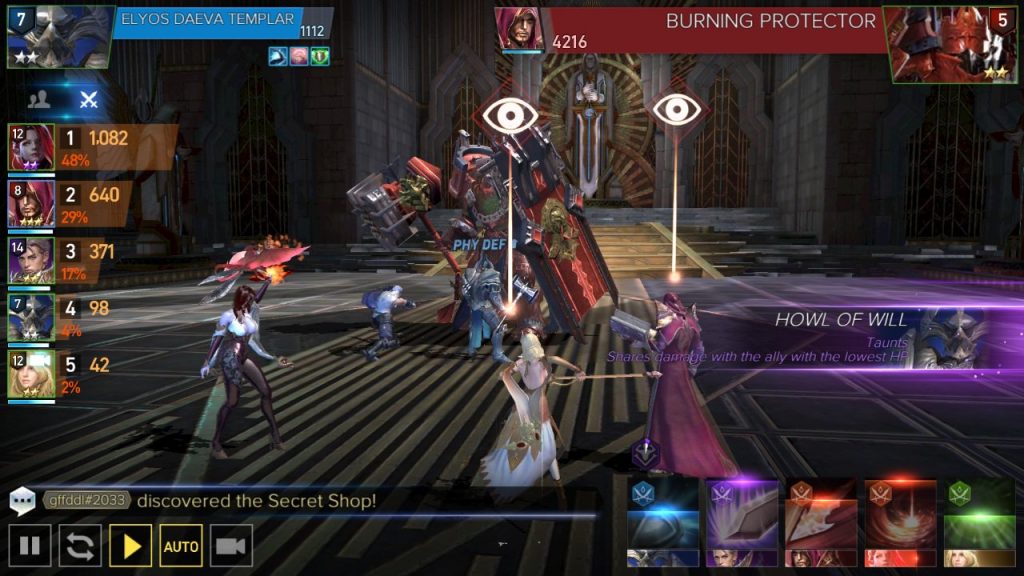 Surprisingly, unlike most of the MMO turned mobile games, this is not an Action RPG. Aion is a hero collection turn-based RPG with semi-automated combat.
FEATURES
Astonishing Visuals
• Console-quality graphics never before seen on mobile
• Witness stunning in-game graphics and fully rendered cutscenes, along with spectacular heroes, abilities and worlds to explore
Massive Multiplayer Battles
• Dominate your enemies across vast and diverse battlefields – global tournaments, co-op raids, guild matches and more
• Pit your heroes against fire-breathing dragons in 20-character raids, and put the power of your Legion to the test!
Build the Ultimate Legion
•100+ heroes to discover and collect – armored warriors, monstrous beasts, colossal cyborgs, and more
• Differentiate your heroes to build an invincible Legion to stand against all enemies!
Intense Strategic Gameplay
• Amass powerful tanks, devastating damage dealers and protective healers from your Legion and dominate your enemies with overpowering strategy
• Time your special attacks with precision to counter enemy onslaughts
Dynamic Hero Progression
• Harness the power of Awakening to unleash powerful hero transformations and hidden abilities, build teams based on affinity to gain the advantage
• Deck out heroes with a plethora of equipments, such as legendary weapons, armor and accessories, to create undefeatable champions
A New Generation of Aion
• Reimagining of the megahit PC MMORPG franchise – Aion – in an all new mobile adventure!
• Mobile exclusive story — Encounter an original story where an ominous villain threatens the delicate balance between two warring races, Elysea and Asmodae.
Publisher
NCSOFT Games
Platform