The Pachinko Gacha Card game by Intense is out now on both iOS and Android Store.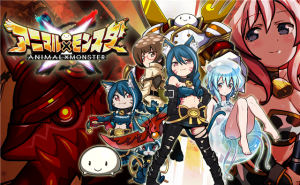 AnimalxMonster is a Gacha Card game that uses Japan's national slot game, Pachinko as it's main Game play element. Players can fire off the Pachinko balls in a rough direction to enter the "attack" basket. The number of balls that enter this "attack" basket will then be added with a multiplier which will reflect your character's final attack damage. There's also a fever mode where your characters will dish out maximum damage to the monsters.
The game has all the basic features of a Gacha Card game such as card leveling and card evolving. If you're looking for a new Gacha Card game, you can give AnimalxMonster a try.
Publisher
Intense
Platform
Android Link
iOS Link
Language
Japanese