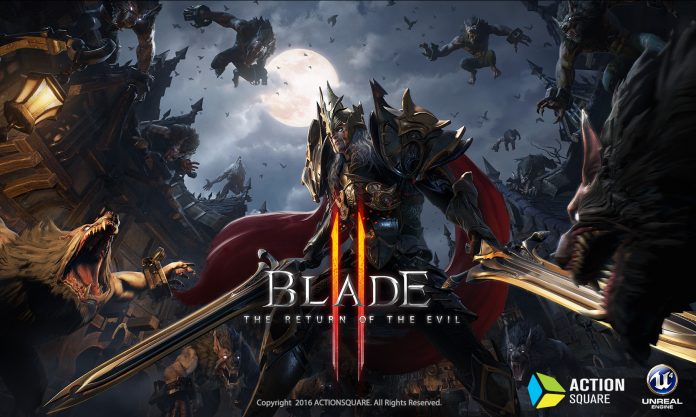 Action Square has announced the soft launch of the English version of Blade II – The Return of Evil. From what I know, the game is now available for download on the Google Play Store in Philippines and Malaysia.
First published in 2016 in Korea, Blade II – The Return of Evil is an Action RPG with stunning graphics and fluid gameplay.
The cool thing about the game is that you can play any of the 4 classes, Gladiator, Assassin, Wizard, and Fighter, without having to recreate them. This is definitely good news for Players who have difficulty thinking of new names for your new characters. Before going off to fight a mission, Players can select which Class you would like to play with. However, do note that experience points are not shared among all 4 classes thus you have to level them separately.
One special thing to note is that, this is probably the first mobile game that I feel, that the English voice-over is actually decent. Perhaps it's due to the medieval setting and the more "livelier" than usual English voice actors that made this possible.
Blade II – The Return of Evil is currently in soft launch and will be launched globally in the near future.
Publisher
Action Square
Platform