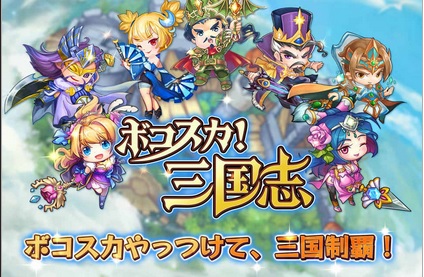 Less than a week ago, I posted the pre-registration for the game and about 4 days later, the game is out!
Bocosuka Sanguozhi is a side-scroller castle defense game where players will summon famous 3kingdom heroes on the battlefield to defeat hordes of enemies. Players will control 1 Leader hero, by moving him forward or backward. Combat is automated but players can decide when to release the heroes skill. When the charge bar is full, players can then summon the next hero out on the field to help defeat the enemies.
The game is simple and yet fun with all the Chibi 3 Kingdom characters running around.
Here's a short gameplay video that I've recorded:
The game is currently only available on the Japanese App/Playstore. Enter my id code "G3I6N8" and earn yourself 5 free gems for Gacha.
Publisher
Happy Elements
Platform
Android Link
iOS Link
Language
Japanese