Ambition had recently launched their latest mobile game, Bungo Stray Dogs (文豪ストレイドッグス 迷ヰ犬怪奇譚). Players who are interested in the game can now download it from Japan's App or Play Store.
Bungo Stray Dogs is a mobile game based on the manga series, Bungo Stray Dogs. The story centers on individuals who are gifted with super natural powers and use them for different purposes including holding a business, solving mysteries, and carrying out missions assigned by the mafia.
The game itself is pretty simple. It is basically a pinball type game where your objective is to gather as many balls as possible, on the field with your silver ball to rack up your damage multiplier.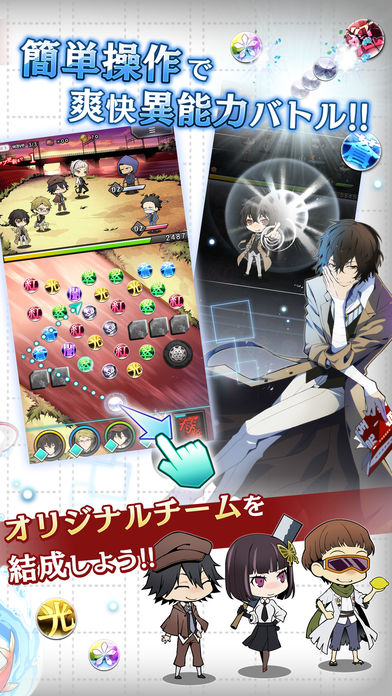 Personally, I enjoy playing the game as it is a simple and easy to pick up. Recently, there have been too many games that try hard to be different with too many crazy gameplay mechanics that it has become too difficult for me to handle.
If you're a fan of the manga or you need a simple game for this Christmas, why not give Bungo Stray Dogs a try!
Publisher
Ambition
Platform