Ambition has announced the launch of the English version of Bungo Stray Dogs: Tales of the Lost mobile game. Players who are interested in the game can now download it from your local App or Play Store.
Bungo Stray Dogs is a simple sling-shot RPG based on the Bungo Stray Dogs Anime. The main objective of the game is to gather all the color balls on the play field that matches your character's color.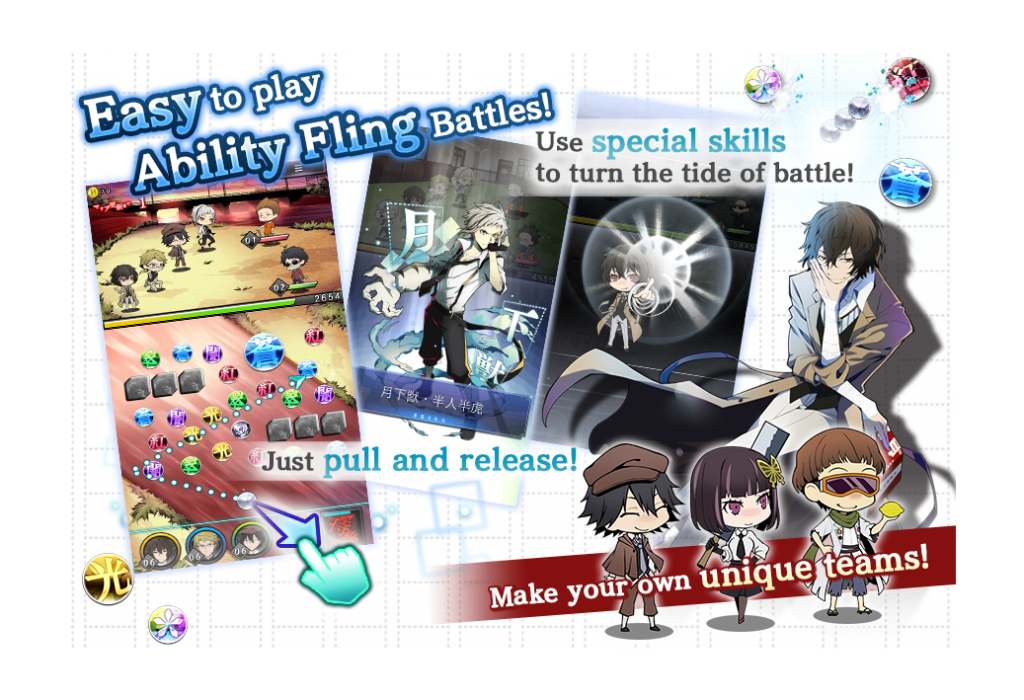 The game requires very little thinking which is one of the main reasons I enjoy playing it. All you have to do is aim, release, and pray that it hits all the other balls so that your characters deal more damage.
At launch, there will be a guaranteed SSR banner so that you don't really need to reroll. However, you are required to at least complete 6 stages to get enough gems for your first 10 pulls.
Publisher
Ambition
Platform