Bushiroad has announced the official launch date for their upcoming mobile game, Detective Conan Runner: Race to the Truth. The game is set to release in 2 days!
Detective Conan Runner: Race to the Truth is a horizontal runner game based on the hit Japanese animation series "Detective Conan". Other than the running gameplay sequences, players can also enjoy story scenarios from the anime as well as original illustrations in the game.
The game will be available on iOS and Android in Hong Kong, Taiwan, Singapore, Thailand, Malaysia, Germany, Chile, Mexico, Switzerland, Saudi Arabia, Vietnam, France, Indonesia, Philippines, Spain, Brazil, Egypt, Italy, and Norway.
It will also be available in United States, United Kingdom, Canada, Australia, Netherlands, New Zealand, Denmark, Finland, Russia, and Sweden as "Case Closed Runner: Race to the Truth".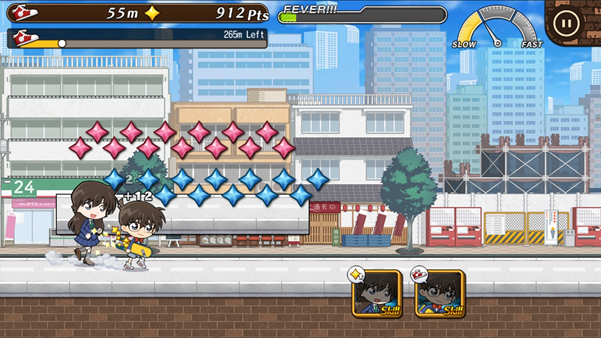 Join the adorable Conan and his friends as they run, overcome obstacles, and collect points to chase down suspects. User-friendly gameplay of tapping the screen to make the characters jump allows the game to be accessible to anyone. Each character also has their own unique skill that can give you an advantage when used in the game.
The game is currently soft launched in Singapore.