Century Game has announced the launch of their latest mobile game, Devil Hunter: Eternal War. Players who are interested in the game can now download the game through your local Google Play or Apple App Store.
Devil Hunter: Eternal War is a brand new 3D fantasy MMORPG set in a world where the Gods and Devils have been at war for many millennia. Players take on the role of one of the four Devil Hunters whose goal is to defeat the Devils and bring peace to the land.
At the start of the game, Players can choose to play as one of the four Devil Hunters: The Martial Saint, a melee warrior who is good at attracting monsters and acting as a vanguard for the team. The Taoist, master of Ice magic who is capable of dishing out large Area of Effect (AOE) damage to a big group of enemies. The Arcane Luminary, a powerful mage who is able to do huge burst damage to a single target in a short time; and lastly, we have the Winged Illusionist who is adept in attacking the enemies from range. Regardless of who you pick, each character is decked out with a strong arsenal of unique abilities that can decimate your enemies in a flashy style.
Similar to most Mobile MMORPG's, the game's controls are easy to pick up. you can move your characters with the virtual D-Pad with skill buttons on the right. You can also move your character around by just tapping on the ground.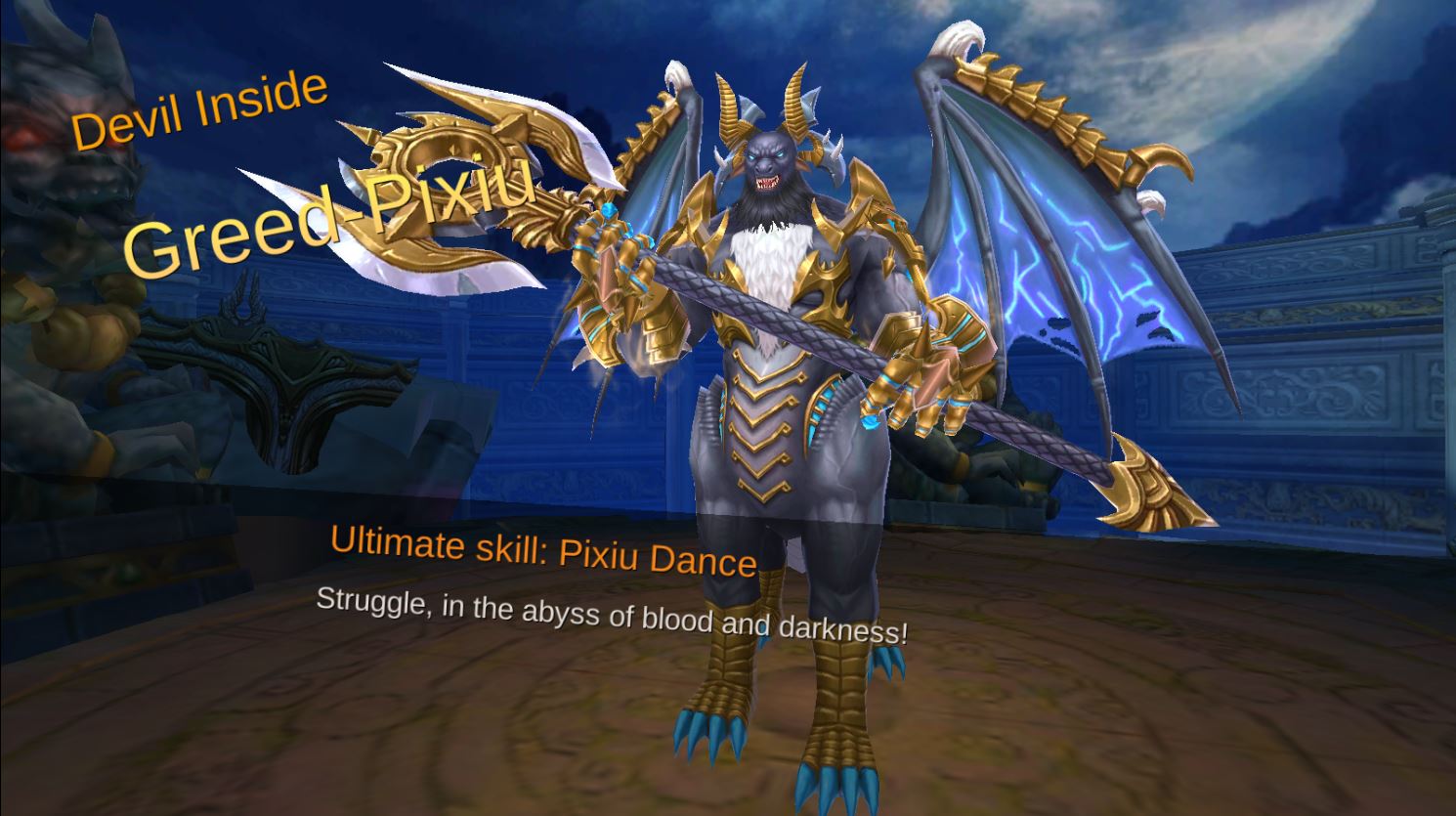 The easiest way to play the game, especially when questing is to just tap on the Quest Log. The game will automatically path your character to the quest location and even fight the quest monsters for you. The game is pretty fast-paced and character progression for the early levels will fly by quickly. It is comparable to playing an idle game but in a Mobile MMORPG setting. However, do note that the auto function is pretty basic, so when fighting difficult boss level monsters, it is still better to play the game manually.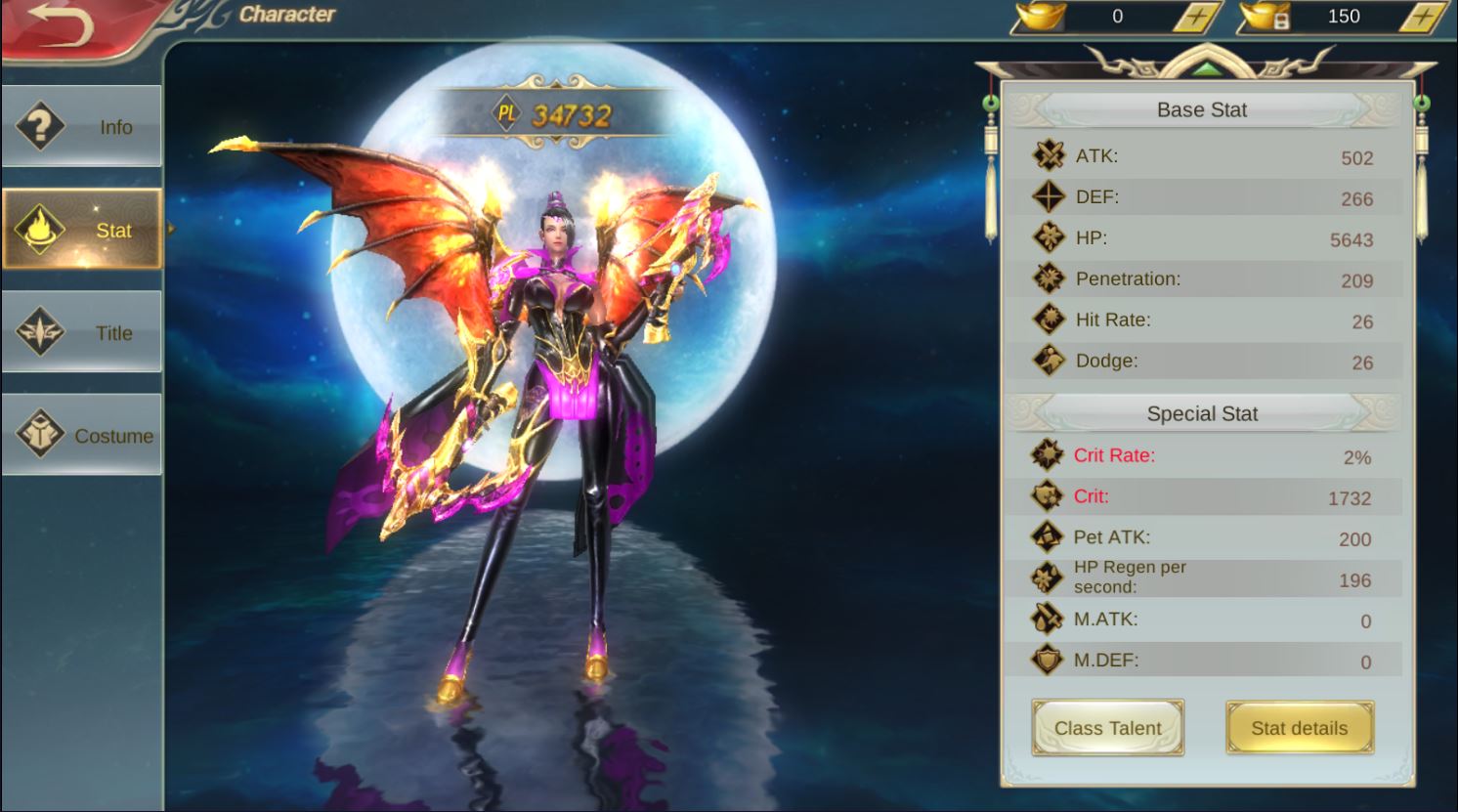 Since this is a Mobile MMORPG, there are 2 main ways to increase the combat power of your character. The first basic method is by levelling your character and the second method is by equipping your character with powerful equipment. Both can be done by simply following the main quests. There are also other ways to increase your character's power such as by equipping Titles, Mounts, Pets, Wings, Cloaks and even Costumes.
Besides questing, there are also other game modes that can reward you with powerful loot. For starters, there are open-world bosses which can drop powerful rare items that will enable you to one-up your enemies. Next, we have the Demon-Sealing Pagoda, a tower-based gameplay system where Players can challenge themselves and climb the tower to earn currencies that unlocks your mindskills (Passive abilities).
One of the key highlights of the game is definitely the Guild system. Players can also take a break from fighting devils to fight one another in a number of global PvP battle modes. There are many activities for players to participate in along with your guild members, such as Guild Bosses, Guild Dungeons, Guild Banquet and Guild War. Most of these activities are on a schedule, so communicating with your guild members becomes important.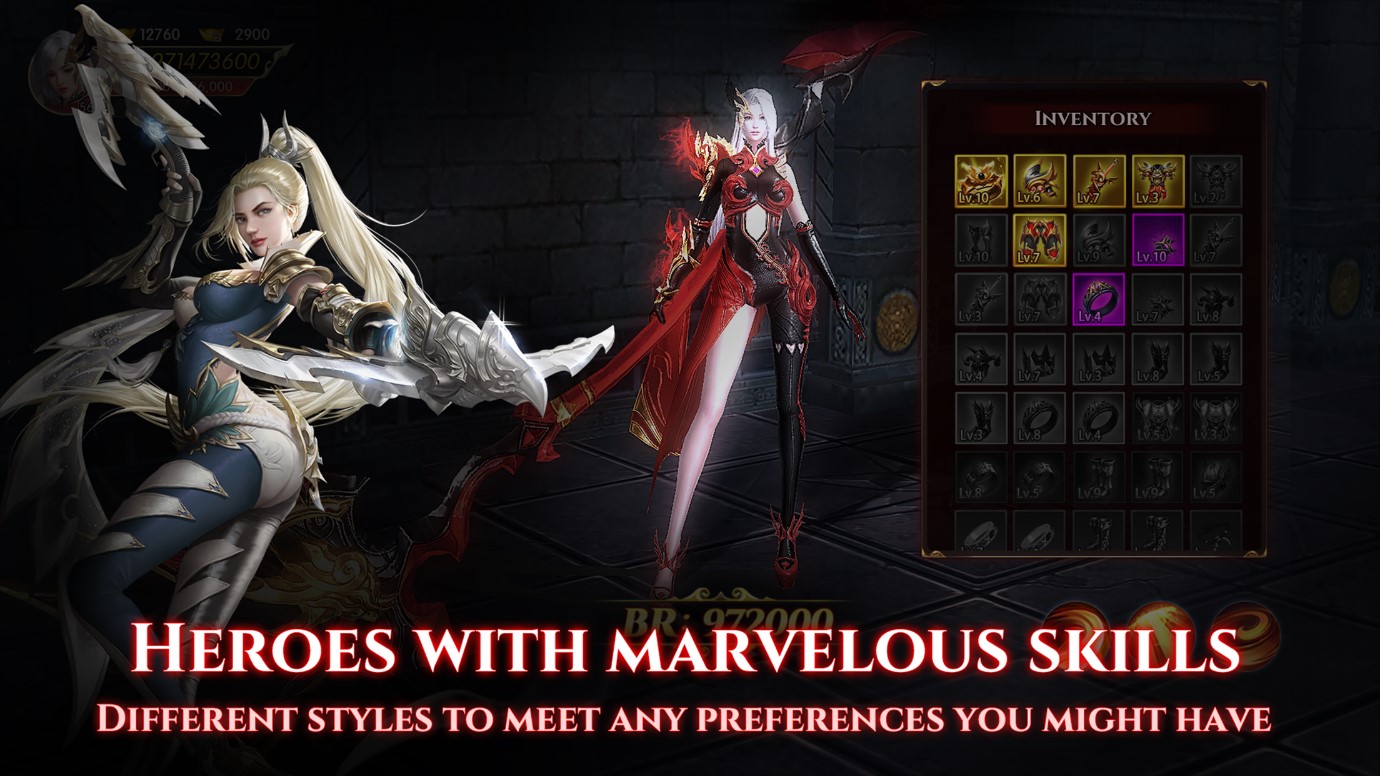 Graphically, although this is a 3D game, it does not require much processing power. However, that does not mean the game looks dull. In fact, the game is actually very colourful and the skills casted by your characters are flashy. If you like playing games with huge damage numbers especially in an AOE setting, this is definitely a must play for you.
Download and play the game now to enjoy tons of free gifts and events. For starters, those of you who pre-registered will receive the following pre-registration rewards;
Copper Coin x 2000000
1.5x EXP Potion x 2
Pet Enhancement Stone x15
Mount Enhancement Stone x15
Chat Bubble x1
Outfit Appearance
There are also a slew of events waiting for you in-game as we celebrate the launch of Devil Hunters: Eternal War. For more information, you can follow the official Facebook Page to receive the latest news. Also, there will be limited gift packages that will only be given out through the Facebook Page.
Publisher
About Century Game
Founded in 2010, Century Game has over 600 employees from over 20 countries and houses eight internal studios.
Since its debut, they have released several games on Facebook Canvas Games, including Family Farm, which ranked first in social games among Asian game developers on Facebook's platform. In 2016, they helped publish KingsGroup's large-scale strategy game King of Avalon, becoming a bestseller in 67 countries. In 2017, they teamed up with KingsGroup to publish Guns of Glory, which became another bestseller in 45 countries and regions.
Platform
Official Website
Facebook Page
Android Link
iOS Link
Facebook Page:https://www.facebook.com/DevilHunter.Eternalwar
Android Link: http://bit.ly/2t6DeiN
iOS Link:http://bit.ly/2FSZ2kl