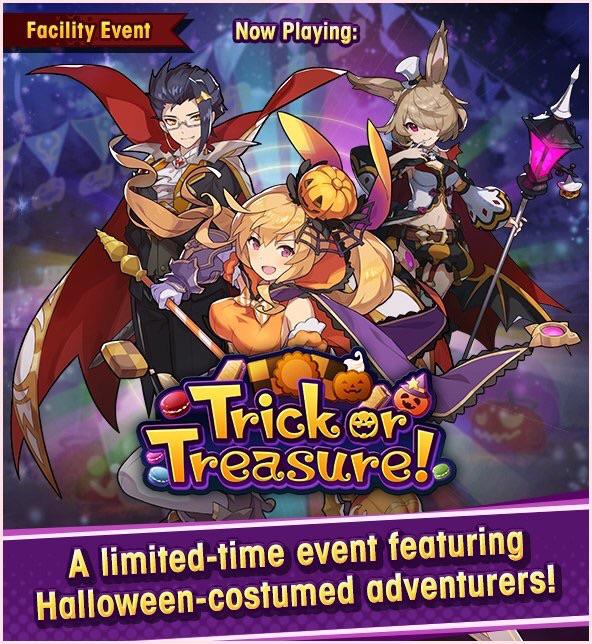 Here are some information regarding the upcoming Halloween event datamined by the people from Reddit and also the updated on the wiki page.
First Halloween event will begin on the Oct 17, 2018 @6:00 AM UTC.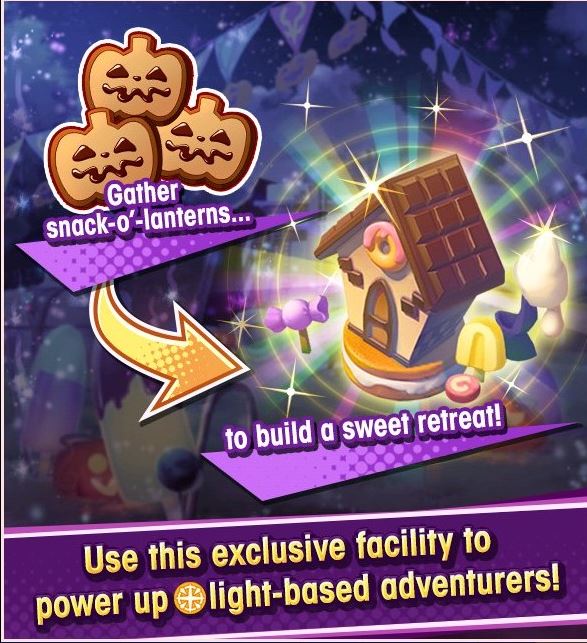 This is the first Castle type Event where you will be able to build a special Halloween Facility.
The objective of this event is to collect Snack-o' lanterns and use them to upgrade the special Facility. Each time you upgrade the Facility, it will add a flat damage buff to your Light characters. At max level (30), it will give give you 150 damage.
As for the redemption part of the event, I believe it's the same as our current raid event where you collect special currencies and redeem for treasures.
New Adventurers, Dragon and Wyrmprints 
Adventurers (Light):
Elisanne 5* Lance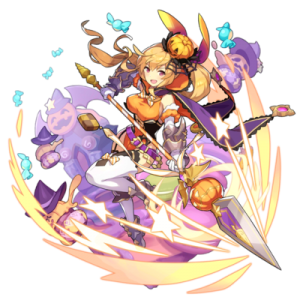 Althemia 4* Staff
Edward 3* Blade
Dragon
Silke 4* Light
Wyrmprints
There are 4 different Halloween themed Wyrmprints and each give different amount of buffs to the event currency you obtain.
| | | |
| --- | --- | --- |
| Wyrmprint | Snake-o' Lantern | Tricker Treat |
| Of Tricks and Treats (5 Star) | | 50%/100% |
| Plunder Pals (5 Star) | 25%/50% | 25%/50% |
| Witch's Kitchen (5 Star) | | 50%/100% |
| Silke Lends a Hand (4 Star) | 25%/50% | |