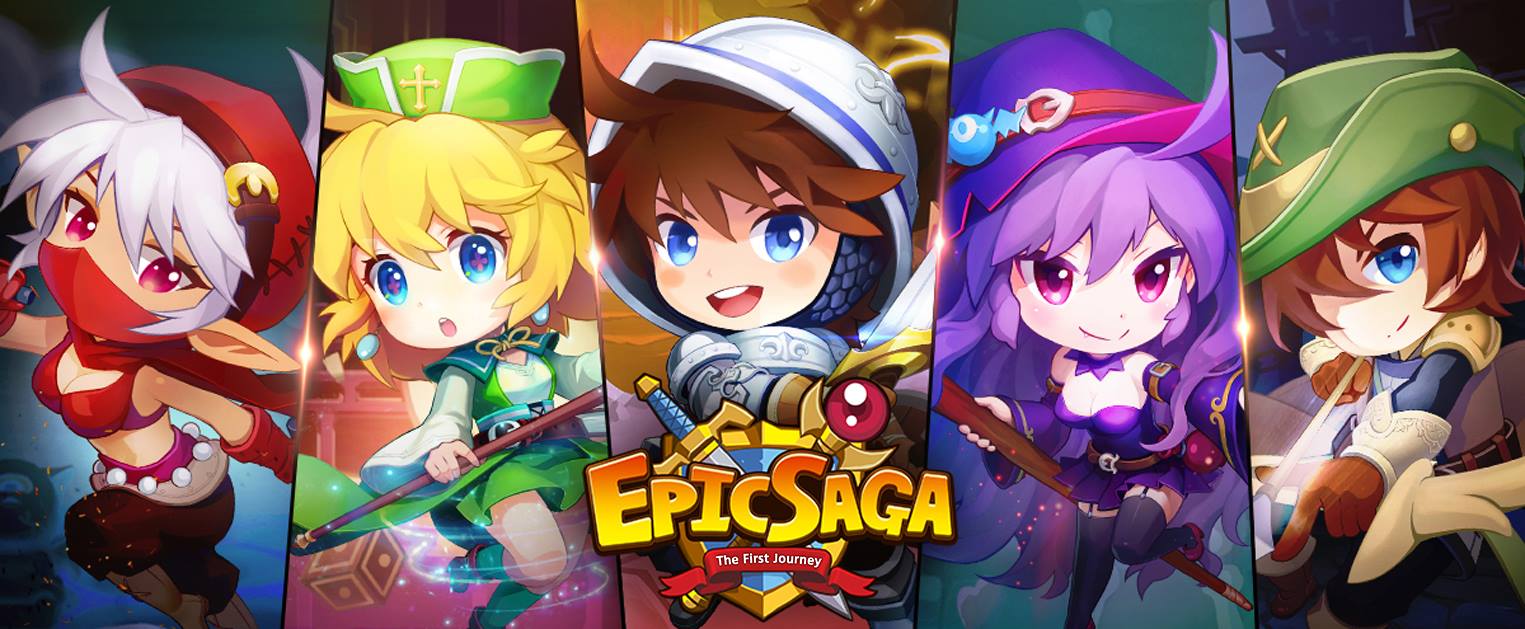 Netmarble has announced the soft launch for their latest mobile game, Epic Saga. Market as the world's most LOL Epic RPG, the game is currently available on both App and Play Store for players located in Australia, Singapore and Indonesia.
Epic Saga is a side-scroller Role-Playing Game. Radin and his motley crew of allies are on a mission to save the world from the greedy claws of Mardon, the Demon of Avarice. Their clueless, yet zealous fights will have you chuckling as you cheer on the small guys with big hearts.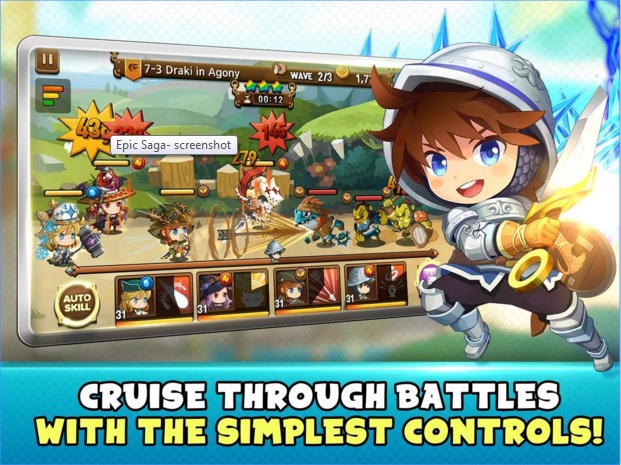 Unlike the usual Korean Breeding games where you aim to get SSS characters, Epic Saga is all about getting the SSS Weapons and SSS Skill Avatars. Collecting and equipping higher rarity Skill Avatars will change your character's appearance, improve the character's stats and also gain more passive skills. However, during battle, you can only equip one active skill so it's important to choose the right one before heading out to adventure.
While playing through the first few stages of the game, I felt that the game was vaguely familiar. True enough, as I advanced further into the game, my suspicions were right, I'm pretty sure the developers draw inspiration from the D…Arena Game. The only significant difference is that there are no multiple characters which is substituted by the Avatar system. I forgot to mention, there's NO VIP System.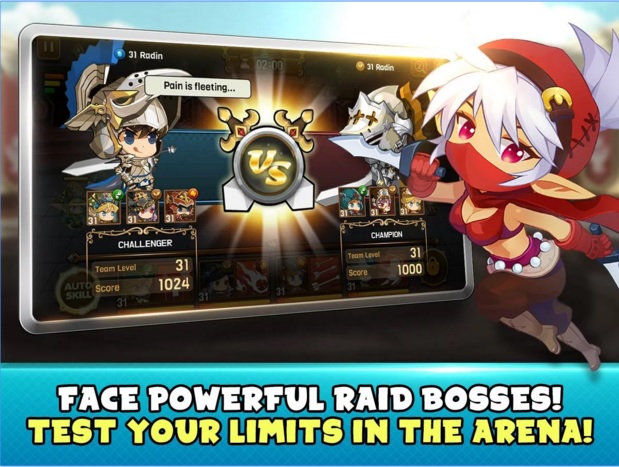 There are the usual features such as Arena and Raid Bosses available for players to test their skills.
Features:
■ One Tap Action! ■
An enjoyable casual adventure with simple and efficient controls.
■ A Witty and Punny Story! ■
An amusing adventure across diverse world maps!
■ 400 Different Avatars! ■
Dress your heroes in style! The added skills are a bonus!
■ Battle to Win! ■
Various modes where you can rise in the ranks and receive rewards!
■ Tablet ■
Epic Saga is compatible with tablets.

Publisher
Netmarble
Platform