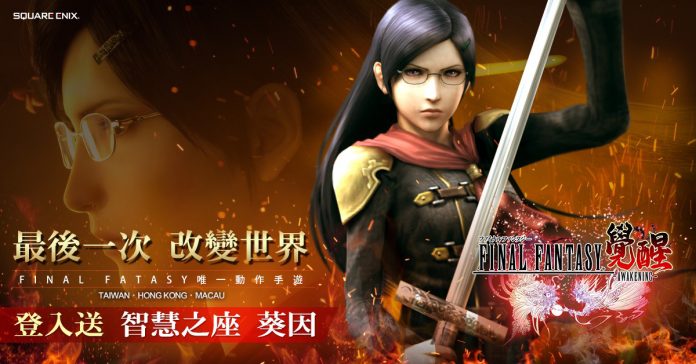 IWPlay together with Square Enix have announced the launch of their latest mobile game, Final Fantasy Awakening (FINAL FANTASY最終幻想:覺醒). This is the Traditional Chinese version of the game and is now available on both the App and Play Store in Taiwan, Hong Kong and Macau.
Final Fantasy Awakening is based on the story from Final Fantasy Type-0. It can be considered as the prelude of what happened before the events in Type-0.
The game itself is an Action RPG. Players will take on the role of a new recruit and fight alongside the characters from the Type-0 world such as Ace, Rem and Deuce.
To be honest, the combat and overall game system is similar to any other ARPG out there. However, if you're a Type-0 fan who likes it's art-style of character design (shoolgirls!), you'll definitely find the game nostalgic. Also, there are over 100 well crafted CG effects you can enjoy watching as you progress through the game.
Here comes the big HOWEVER. There is VIP SYSTEM in the game! Although this is really nothing new or surprising as the game was developed by a Chinese company but it's still irking to see those 3 letters in my games.
Publisher
IWPlay
Platform