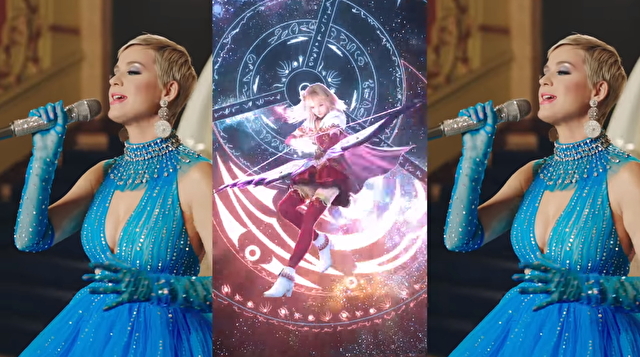 Music icon Katy Perry previewed an all-original new song "Immortal Flame" for Final Fantasy Brave Exvius! As part of this collaboration, Katy Perry will also lend her likeness to the game.
By participating in the in-game event on December 12, all players will be able to obtain "Popstar Katy." This character, featuring Perry's pixel design in a red costume, is an iconic look from her performances during her "Witness" concert tour. Additionally, other character designs featuring Perry in her other attire will be available in future in-game events.
The internationally-renowned superstar also made an on-stage appearance at the "FFBE Fan Festa 2018" global fan event in Long Beach, California today, commemorating the second year of service of FINAL FANTASY® BRAVE EXVIUS.