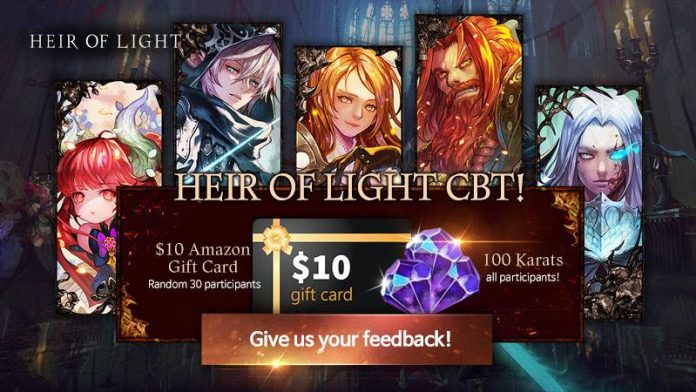 Gamevil's latest project Heir Of Light begins global CBT for a period of 10 days starting 20th December to the 29th December.
GAMEVIL is partnering up with FUNFLOW for the second time after they successfully showcased their expertise in "Kritika: The White Knights." Integrating the knowledge they gained previously, GAMEVIL-FUNFLOW is now aiming to achieve global acclaim. Compared to the past CBT, users will be introduced to a more immersive gaming experience. Flashier effects along with combo attacks can also be witnessed in the upcoming CBT.
To access the "UNRELEASED" version of the game, Apple iOS players are required to go to the Heir Of Light official website http://heiroflight.gamevil.com/ to download it. It cannot be found on the Apple App Store at the moment.
Android users can download the "UNRELEASED" version of the game from Google Play. As soon as players open Google Play, they are required to type "Heir of Light Gamevil" in the search box to access the "UNRELEASED" version of the game.
Along with the CBT, GAMEVIL team has planned various community events such as "Facebook Comment Event," "Trailer Sharing Event," "Survey Participant Event" and many more. Participants have a chance to receive gift cards and in-game goods which can be used once the game has officially launched globally. So, don't forget to LIKE Heir of Light official Facebook page https://fb.com/HeirofLightGAMEVIL/.
Press Release by Publisher