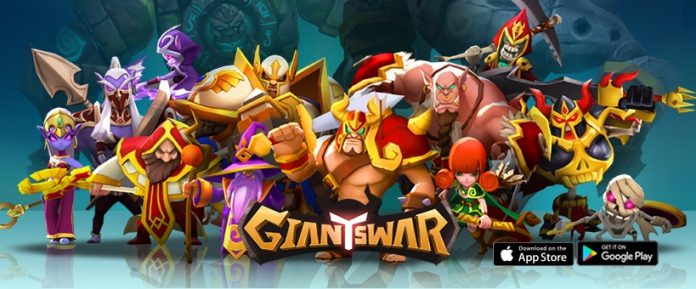 Gamevil has announced the launch of their latest mobile game, Giants War. Players can now download the game from your local App or Play Store.
Giants War is an Automated Action RPG game. The game consist of a little city-building and terrain exploration. To explore the world and conquer enemy players' bases, Giants War will give players a chance to acquire a colorful cast of heroes, each with their own unique skillsets.
The game has went through some overhaul since it's close beta test back in October last year. Combat seems faster now and the Town you're in charge of is definitely bigger and better. 
Combat for the game is pretty simple, as normal attacks are fully automated, Players only need to tap on your character's portrait to cast the skill. As for game progression, Players are required to constantly explore the area until you defeat the "Targeted monster". The stage ends when you defeat the Giant monster for that area.
In terms of character progression, the game uses the shard system to evolve characters to the next star rarity. Yes, this is a shard system based collection game.
Publisher
Gamevil
Platform