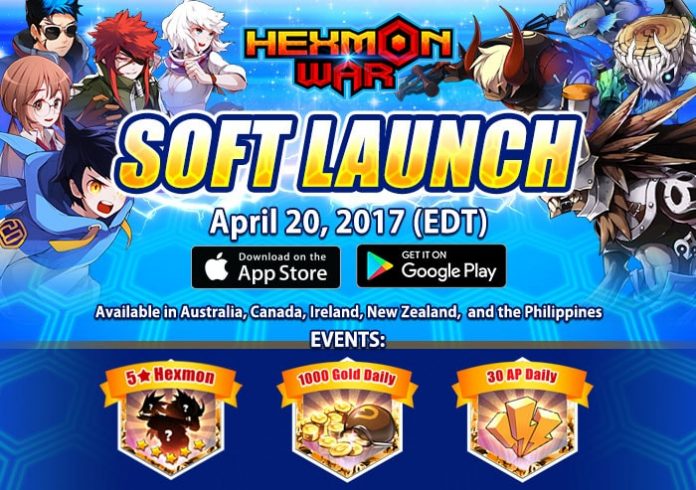 Redbana has announced the soft launch for their upcoming mobile game, Hexmon War. Players from Australia, Canada, Ireland, New Zealand and the Philippines can now download the game from your local App or Play Store.
Complete exciting quests, fight against strong opponents and expand your Hexmon collection. Plot a winning strategy based on the unique skills of your Hexmon master. Rescue peaceful villages from huge bosses together with your friends through Co-op gameplay.
Early birds will receive bigger and better attendance rewards to help them get settled in-game! These bonuses include higher EXP rates, extra action points and more friendship points, gold, duel coins and Hexmon pieces to collect while playing during the soft launch.
Adrenalin Rush (begins April 20 EDT) – All players will receive 30 FREE Action Points daily for the duration of the soft launch events.
28 Days of Miracle (April 20 – May 17 EDT) – Strike gold! 1000 gold will be given to players for logging in to the game every day. They will also receive a FREE random 5-star Hexmon as the final reward on the 28th day!
7 Days, 7 Boosts (April 24 – May 8 EDT) – Other boosters will automatically be activated during the soft launch. A different type of booster will be available for each day of the week:
Monday: 20% Gold boost
Tuesday: 20% Exp boost
Wednesday: Action Points charge faster (1 minute)
Thursday: +1 Piece Dungeon drop
Friday: x2 Duel Coins
Weekend: ALL boosters activated
Publisher
Redbana
Platform