Probably my most anticipated game in 2015. Published by Bandai Namco, the one and only Heroine from the moon, it's Sailor Moon Drops! All of you should play this game!
Sailor Moon Drops is a Sailor Moon themed connect-3 puzzle game. The game is made to commemorate the 20th anniversary of Sailor Moon.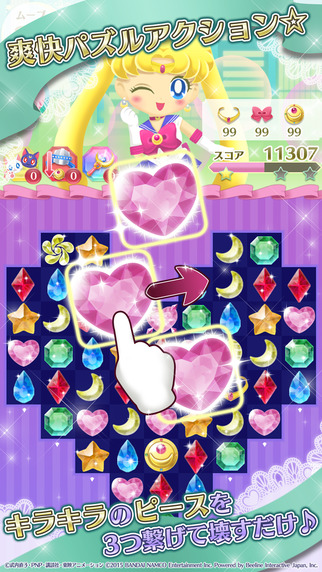 There's nothing much for me to say about this game except that… All of you should play it.. NOW!
The game is out no on the Japan App and Play Store. Once again, get it NOW!
Publisher
Bandai Namco
Platform