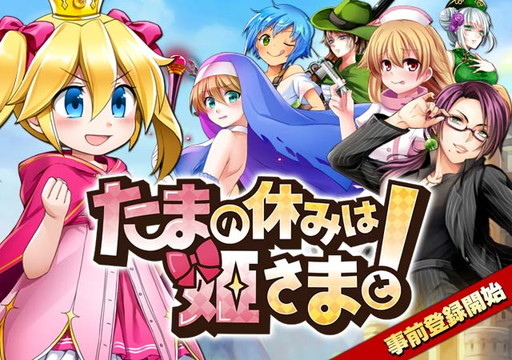 Sonic Powered Co.,Ltd. had just launch their latest mobile game, Tamahime (たまの休みは姫さまと!). The game is now available on Japan's App Store. Read on to find out more!
Tamahime is about a bimbo-tic young princess who one day decided to go on a crazy adventure. However, her "older sisters" couldn't bear to let little princess go fight monsters alone thus decided to join her on this crazy crusade.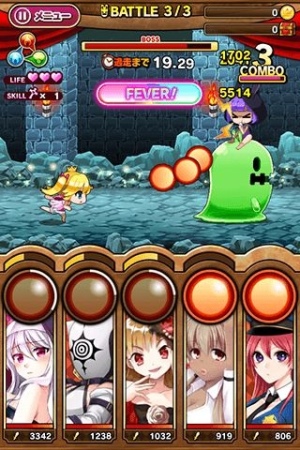 The game is a combination of Side-scroller Runner plus Tap-based RPG. Players will have to help Tamahime by jumping over obstacles (slide up) or attacking monster by tapping on the elder sister's portrait. The are only 3 elements in this game and monsters will only appear in these 3 colours (Red, Green, Blue). Players can tap the opposing elemental "sister" to deal extra damage to the monsters.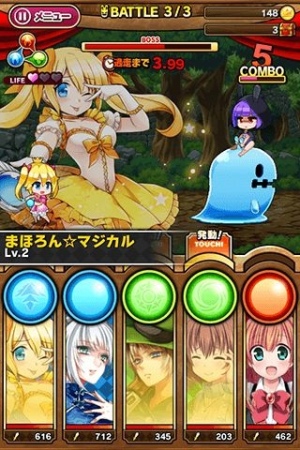 Tamahime is now available on Japan's App Store. Players who are interested can make a JP iTunes account and download the game!
Publisher
Sonic Powered Co.,Ltd.
Platform