Applibot has announced the launch of their latest mobile game, Kamurai Tribe (神式一閃 カムライトライブ). Players can now download the game from Japan's App or Play Store.
Kamurai Tribe is a simple turn-based RPG. There are over 40 characters for Players to collect and all of them can be evolved into 6* units.
The main selling point for the game is it's training system. There are 6 different types of training in the game and each training will give you different bonuses to your character's stats. In other words, the stats for your characters are unique and dependent on your training regime.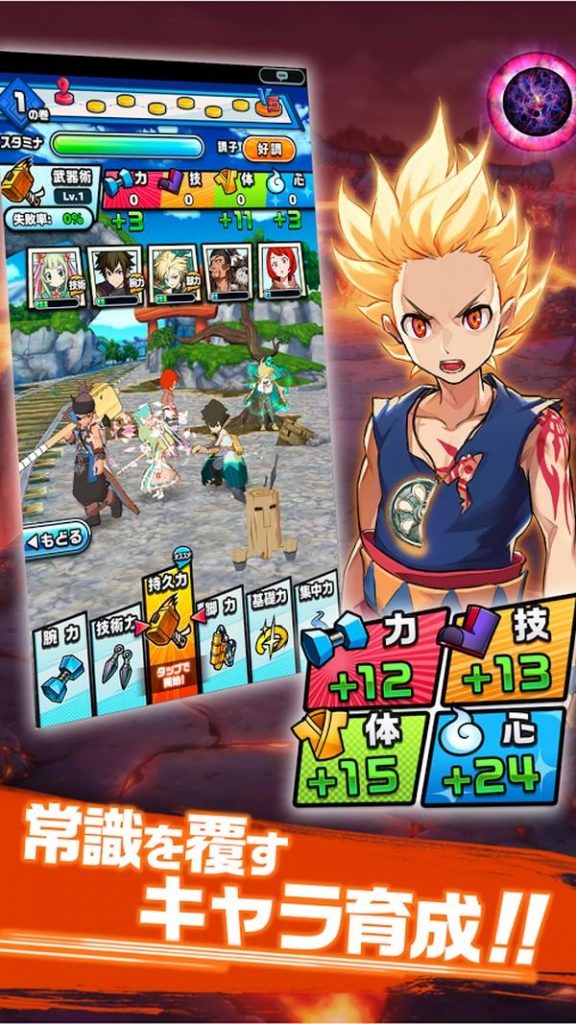 Combat is pretty simple since it's turn-based. You choose Action you want to perform and just tap on them.
One thing that bothers me the most is the combat view. The UI is displayed in such a way that we can only see the back of our characters. I think this is a really bad way to portray the game.
Publisher
Applibot
Platform