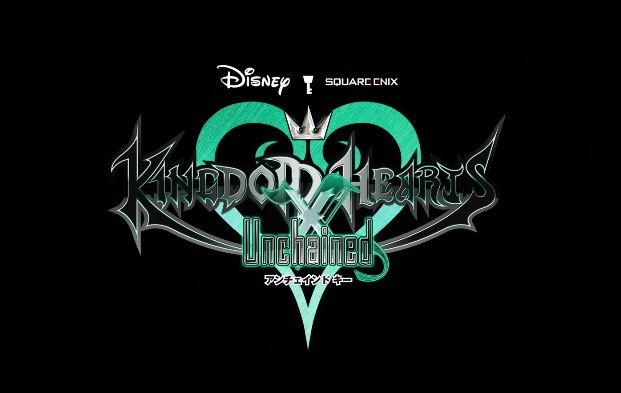 As of a few minutes before this post, Kingdom Hearts Unchained χ  is now Live! Published by Square Enix, the game is now available for the NA region on both Apple iTunes and Google Play Store.
Kingdom Hearts Unchained χ, a free-to-play Mobile RPG, is set in the world of fairy tales prior to the Keyblade War. Players will take on the role of a keyblade wielder. The game is a mobile port for the popular browser gameKingdom Hearts χ and features a cast of new characters, as well as appearances from well-known Disney characters.
KINGDOM HEARTS is a tale about Light and Friendship overcoming the power of Darkness. Over the last 15 years, millions of fans have experienced the epic tale of King Mickey, Donald, Goofy, and more than 100 Disney characters joining forces with Sora, Keyblade warriors, and heroes from Square Enix's popular FINAL FANTASY video game series as they battle to protect their friends and save all worlds from the Heartless.
Become a hero at the very beginning of the KINGDOM HEARTS story in the era of the Lost Masters. Gather LUX—a mysterious form of light—and fight the Heartless as you explore beautiful Disney worlds. Meet familiar faces, strengthen yourself and your Keyblades!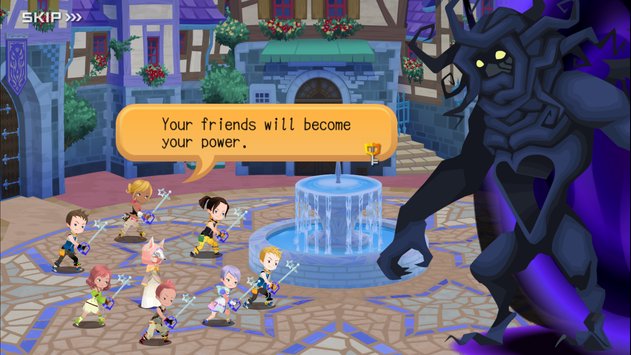 Features
– Battle against the Heartless using your legendary Keyblades. Tap to attack, swipe to hit multiple enemies, and flick medals to unleash their special abilities.
– Strategize to defeat enemies in fewer turns for greater rewards by using your special attacks and finding the right balance of power, magic, and speed medals.
– Customize your hero by changing your avatar's outfits to match your style of fashion. Be on the lookout for outfits based upon popular Disney, FINAL FANTASY and KINGDOM HEARTS characters, as well as seasonal clothing!
– Collect and evolve hundreds of character medals, which contain the harnessed power of popular Disney and FINAL FANTASY heroes and villains.
– Team up with friends to challenge and take down monstrous Heartless raid bosses for even greater rewards!
– Survive the challenges in the Olympus Coliseum, where the strongest heroes can brave additional bosses and unlock the rare medals.
Publisher
Square Enix
Platform
Download Apk from Apkpure here