Bandai Namco has announced the launch of their latest mobile game, Kingdom Seven Flags (キングダム セブンフラッグス). If you're a fan of the Manga series, you might want to check the game out!
Kingdom Seven Flags is a Mobile War Strategy game based on the manga series, Kingdom. Since it's a War Strategy game, Players will be able to experience and control large scale battlefield fights of up to 10,000 vs 10,000.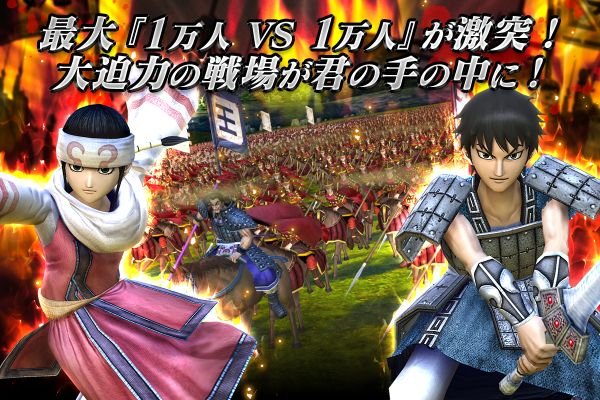 Each General from the game leads their own unique squad such as Archers, Calvary or Foot Soldiers. You, as a Player will need to strategise your army to counter your opponent.
Similar to the Manga, there are different States that you can join. Players can participate in large scale wars to conquer the whole of China!
Publisher
Bandai Namco
Platform