Not much new release for the past week but there were some exciting news that you guys might be interested. Also, we should be seeing some exciting new games for the coming week!
News
Bandai Namco has announced a new Dragon Ball game called Dragon Ball Legends. The game is slated to launch towards the end of Q2. I believe this is something all Dragon Ball fans will want to put your hands on. Pre-registration is underway now and I believe the English and Japanese version will launch at the same time, if not, probably 1 week apart similar to Naruto x Boruto.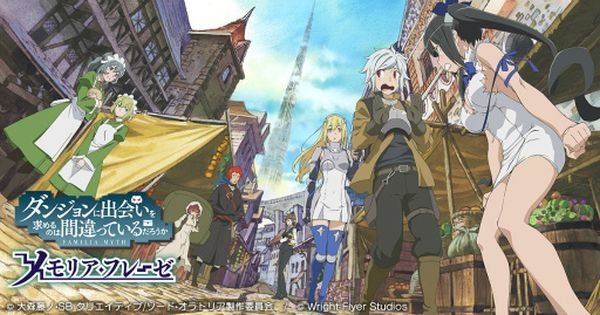 Crunchyroll has announced the pre-registration event for, Is it Wrong to Try to Pick Up Girls in a Dungeon: Memoria Freese. This is definitely a surprise for me as Crunchyroll is known for streaming Anime and not game publishing. I wonder how they'll pull this off but I am definitely happy that the game is coming in English. Check out the original Japanese article here.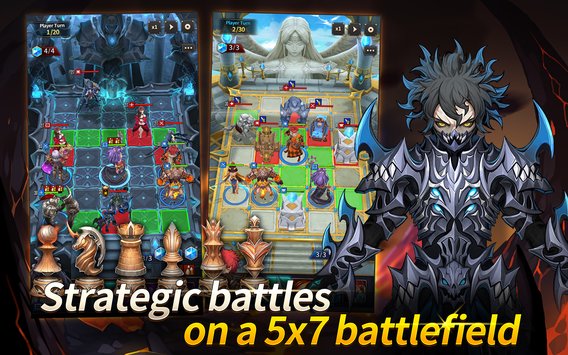 The Global version for Chain Strike will be launching on the 28th (29) this week. However, the game is already soft launch for Players in Europe. Fortunately, servers are separated by regions so you do not have to worry about over powered Players hogging the Arena.
There were reports on two Million Arthur game this week and both are pretty similar yet different. Han-Gyaku-Sei Million Arthur will be releasing this week in China first. Kou-Kyou-Sei Million Arthur is a Action RPG game. From screenshots, it actually looked like a MMO played similar to Sword Art Online: Integral Factor or Final Fantasy Explorers: Force. As for Han-Gyaku-Sei, it does have the ARPG camera angle but I don't think it plays like one. I know this sound confusing for all but we'll have to wait till the game's release before I can properly comment on it.
KLabGames have recently release the trailer for it's upcoming mobile title, Magatsu Wahrheit. The game looks absolutely gorgeous and I must say I'm really impressed with the art. This is something more commonly found in console games and I can't believe the mobile platform had advanced so far. Let's hope the gameplay will be as good as the graphics!
New Releases
Noblesse M is finally out! Fans of the Manhwa, what are you waiting for? Although the game is currently only available in Singapore and Malaysia, I'm sure you guys know how to download it right? Anyway the game is plagued with bugs and unstable network but the game itself is actually not bad. I may be bias since I really like Summoners War which this game definitely "referred" it's mechanics from.
Fishing Strike is a fast-paced fishing game with realistic graphics and a little RPG mechanics. Players are required to collect different Angler cards which act as your skills so that you could quickly "damage" the fish and once the HP bar is depleted, the fish is yours.

Valkyrie Profile Lenneth is out in Japan but sadly, it's actually a paid game based on the original PSP version. At first I thought it will be a new Gacha game but it seems I'm wrong. Based on the previous remake titles, I'm pretty sure we'll see an English version pretty soon.