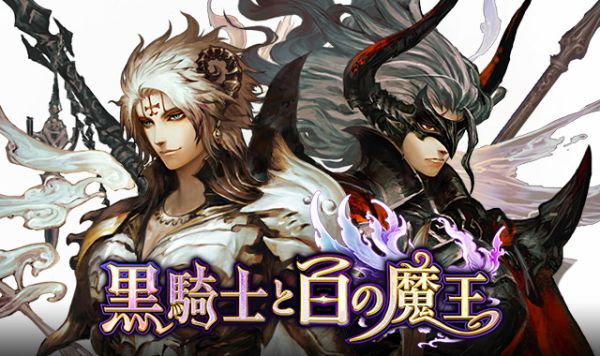 Grani has announced the pre-registration event for their upcoming mobile game, Kuro-Kishi (黒騎士と白の魔王). There are 2 parts to the pre-registration event so read on to find out more!
To be honest, I'm not quite sure what is the official title in English but to translate the Japanese title, it's something similar to Black Knight and White Demon Lord. From the limited screenshot, the game seems like a tap battle kind of game but we'll have to wait for it's release before I can tell you anything.
The game art looks gorgeous and the trailer gives a very epic feeling to the game.
There are 2 different pre-registration bonus that all Players can take part. The first pre-registration bonus is the Milestone reward system where after hitting 96460 pre-registrations, everyone will be rewarded with a free SSR card. The Second pre-registration bonus requires you to invite other players through email or other social media. Invite at least 5 of your friends to win something worth 1000 Yen. Additionally, 100 lucky Players will be able to win a bonus 10,000 Yen worth of gifts.