Actoz Games had just recently soft launch another new Korean Style Monster breeding game called Luna Chronicles. The game has a few special features that distinguish itself from the other Monster Breeding game. Read on to find out more!
Luna Chronicles is a Monster Breeding, Turn-Based, Strategy RPG game. The game also includes a Castle Builder cum Pillaging Mode.
Combat
Unlike recent games, Luna Chronicles' default combat system is manual based. Players will need to decide whether to do normal physical attack or the Character's skill(s). What I really like about the game is its auto-battle function as it gives us more control on how we want our characters to attack. However, the game doesn't allow us to choose our target. Proper placement of your characters is vital to the outcome of the battle especially in PVP mode. Your characters will always attack the opponent opposite you starting from the first row.

Players can choose among 3 different modes:
Basic Mode – Uses both normal attacks and skills.
Normal Attack Mode – Primarily uses normal attacks, healers will still cast heal when characters HP is low. (Good for pleveling)
Skill Mode – Prioritise using skill attacks first.
Breeding
Not all monsters are made equal. There is a cap rarity for different monsters and those that can advance to 6* are usually the human characters. Players will need to enhance them to the max stage, cap their level (30), and then decide whether to evolve or combine them. Different from other similar games, combine doesn't give you a next rarity monster but a random monster of the same rarity.
Equipments in the game is very important. It gives the character a great boost in their ability. Players can also equip different skill-books that provide all kinds of buff to the character(s).
Game Modes
Dungeon – Your typical story mode with 3 difficulty levels for players to challenge.
Daily Dungeons – Farm Materials to enhance your character or weapons
Arena – Battle against other players to test your team and your strategy.
Destiny Tower – Climb the Tower and collect all kinds of prizes as your reach for the peak.
Town (Pillage System) – Build your town, Defend your town, Pillage others for Gold and Honor!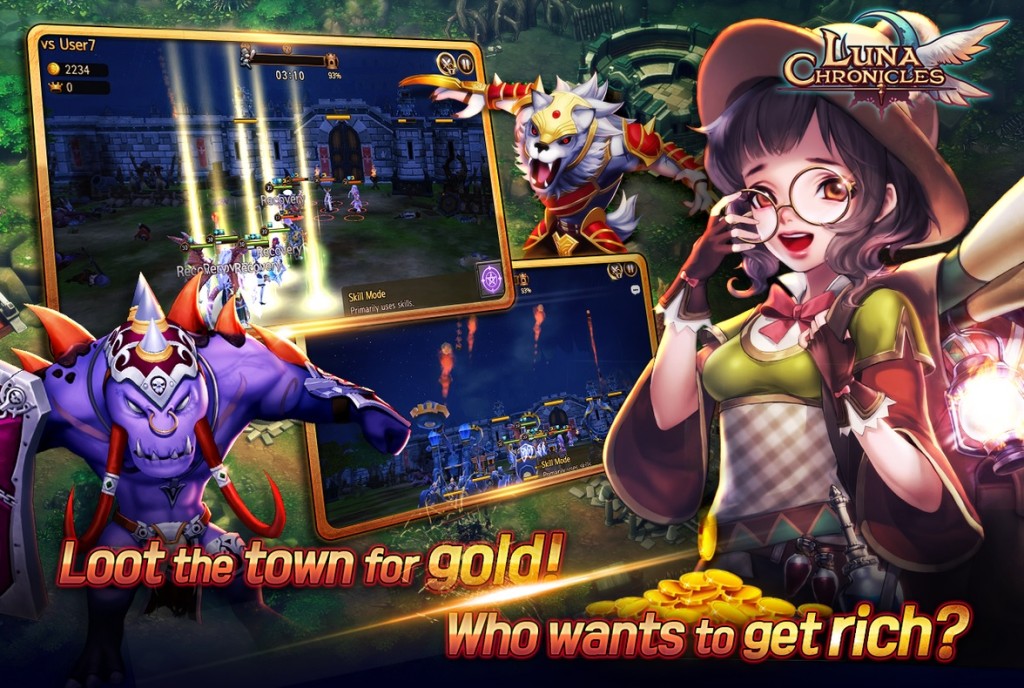 The game now is soft-launched in certain countries and if you're interested, you can download the apk file below!
Here's a quick gameplay video:

Publisher
Actoz Games
Platform

Language
English