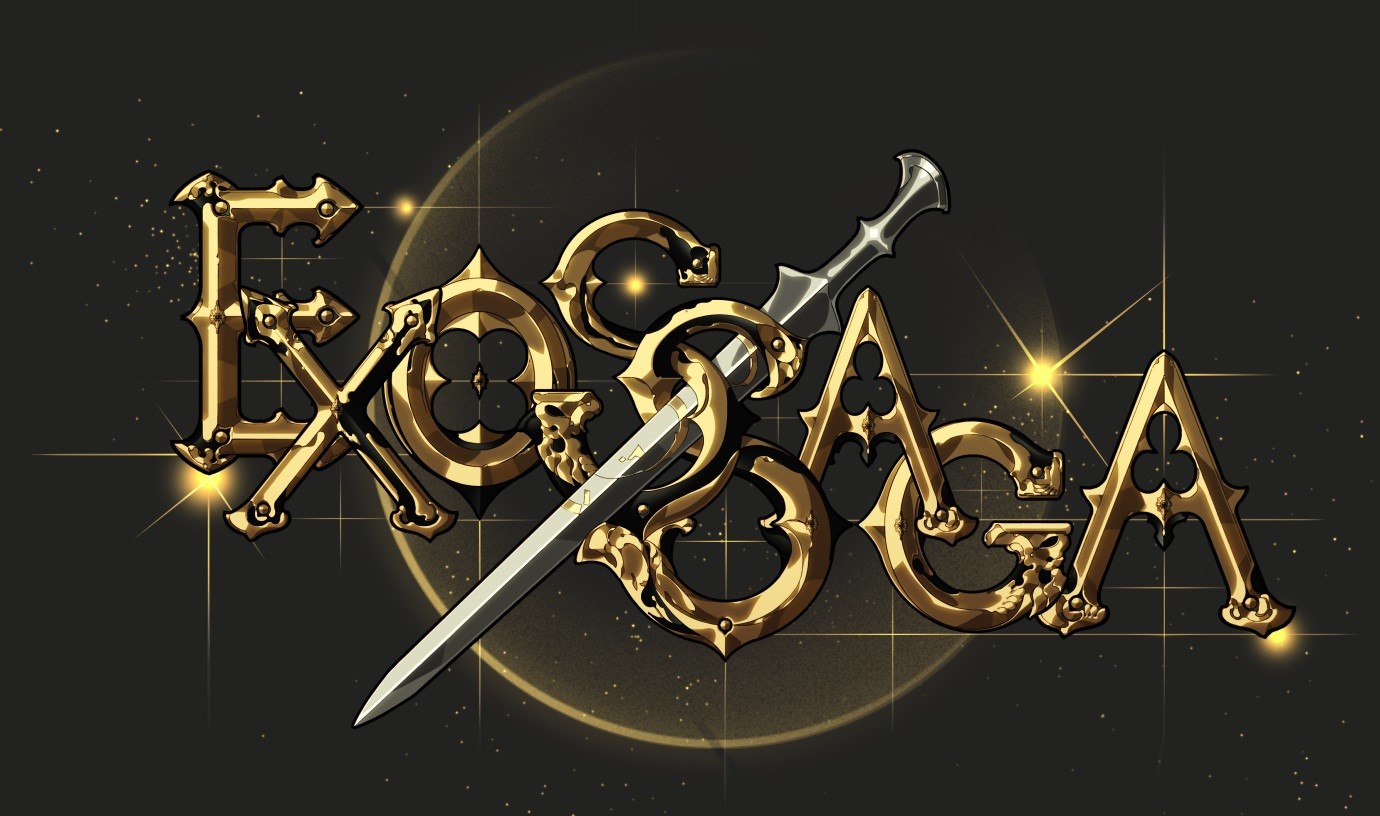 Today, Eyedentity Mobile and Cherry Credits announced the upcoming Fantasy  action-RPG, Exos Saga, which will be arriving on Google Play Store for Android devices on September 30, 2015 in 136 countries worldwide. iOS version will be released soon after Android launch. Read on to find out more!
Featuring a unique eye-popping art style, silky smooth animations and deep RPG action, Exos Saga features the inimitable illustrative work of Ragnarok Online artists SR and Sinbaru, who have lent their abilities to craft the game's signature look. As of this week, over 600,000 mobile gamers globally have participated Exos Saga's Pre-Sign Up, which is still underway.
Features
BREATHTAKING VISUALS AND A COMPELLING STORY
Set during a time of political upheaval, Exos Saga sees the continent of Exos thrown into chaos when its Emperor Theodore is mysteriously murdered and a sword of immeasurable importance, the Axisturk, is stolen. With the land on the brink of total ruin thanks to these two developments, a special forces team drawn from the King's Guard is dispatched to recover the Axisturk and restore order to Exos.
As players embark on this adventure, they will be dazzled by Exos Saga's exquisitely crafted visuals that breathe with life and move with silky-smooth fluidity. Every character has its own unique animations that capture its personality down to the finest detail, such as standing posture and attacking stance. Battles are filled with dazzling and sophisticated special effects, plunging players into the intensity of the fight.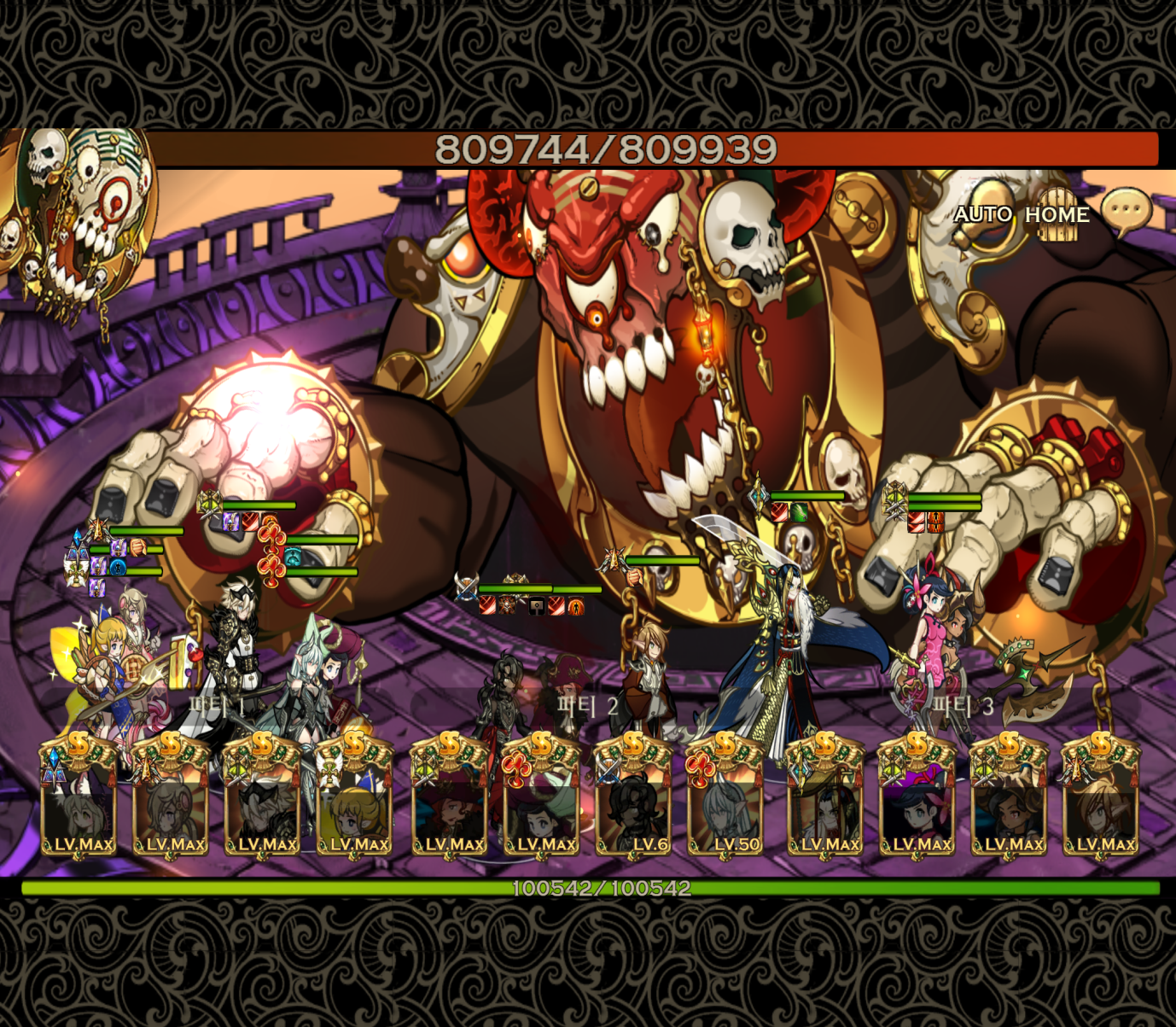 ASSEMBLE, FIGHT, IMPROVE
Players will be spoilt for choice when it comes to creating their own unique squads, as Exos Saga features 13 different classes to tinker with, such as Gladiator, Sorcerer, Gunner, and Paladin. Each of these classes can be assembled into a party of up to four, allowing for a huge number of party combinations to experiment with.
Every hero can be enhanced and upgraded through a variety of ways, such as by consuming other characters to increase basic stats, upgrading armor and weapons, and improving their skills.  Heroes vary from rank D all the way to SS. As their rank improves, new abilities will be unlocked.
Heroes in Exos Saga have one unique active skill and three support skills that can be unlocked, granting powerful passive bonuses. Additionally, players can unlock powerful Special Skills that grant passive bonuses to their entire squad at all times.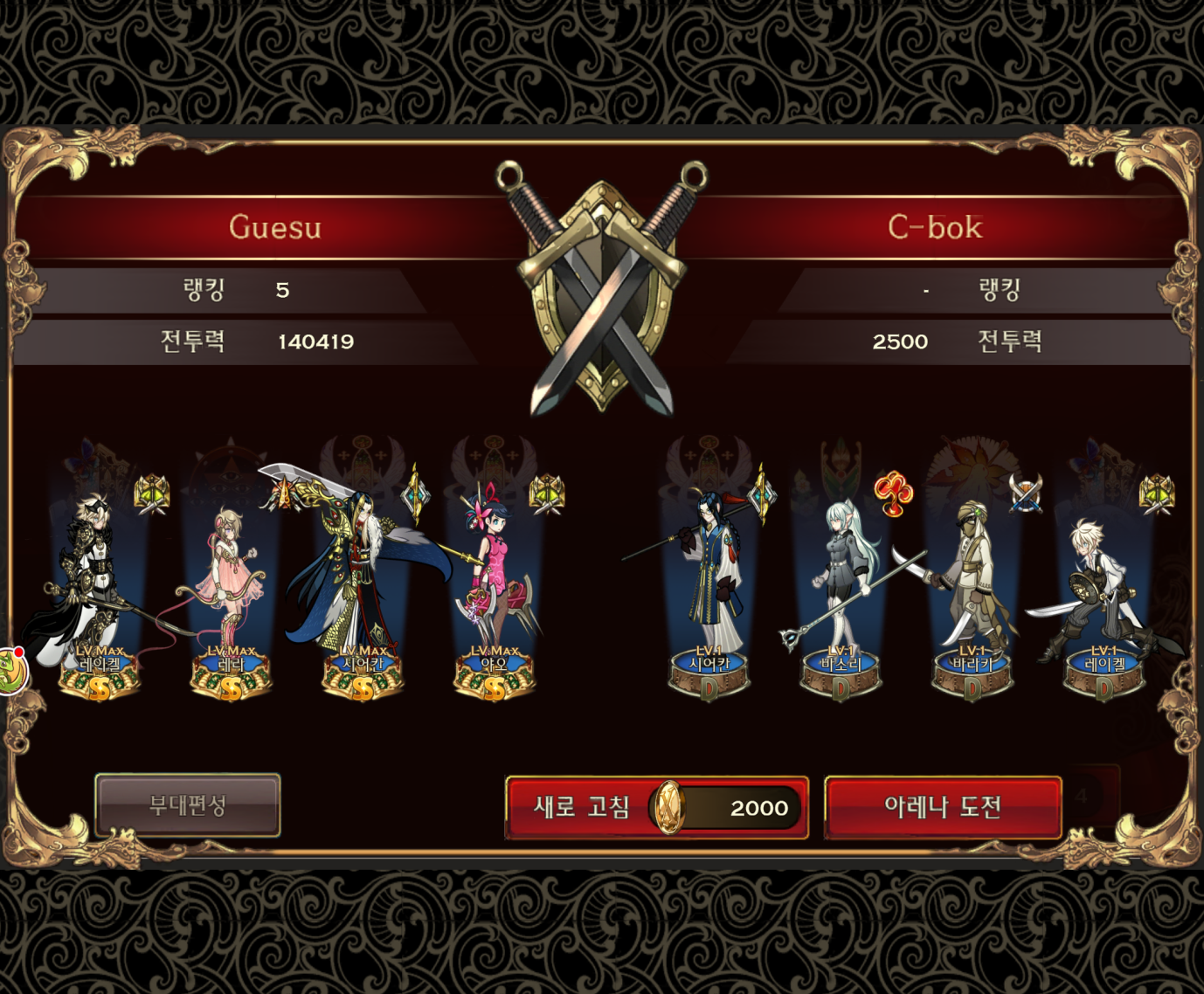 A VARIETY OF GAME MODES
In addition to its lengthy story mode, Exos Saga also features a number of other game modes. One such mode is the Daily Dungeon, in which players can challenge themselves to complete a difficult stage to receive rare items that can't be found in the story mode.
The game also features a Raid mode, in which players can battle gigantic bosses for rare upgrade materials. This mode can be attempted either by one player controlling three squads, or by three players controlling one squad each as they work cooperatively to bring down the boss.
The Story Mode, Daily Dungeon and Raid Mode can be played on three difficulty levels: Normal, Hero, and Legend. Each difficulty presents its own set of enemies and rewards, with the former getting deadlier and the latter getting more lucrative the higher the difficulty.
There's also the Treasure Island Mode, in which players send an expedition that must survive against 10 stages of enemy squads drawn from other Exos Saga players. The rewards for beating this mode include a huge amount of gold and access to a special shop with exclusive rewards.
Finally, players looking to make a name for themselves can fight one another in the Arena. Here, players are matched against each other based on their combat power and are rewarded based on how high in the rankings they stand.
Exos Saga will be launching on the 30th of September 2015. Sign up for the pre-registration bonus now and get yourself a free S-Grade hero called Scarlett, along with 10,000 Gold, 3000 Xes, and a Medium EXP Scroll. Users who pre-signup via Google Play will get an additional 10,000 Gold on top of the afore-mentioned rewards.
Take note of the links below as there are 2 different signups for 2 different regions.
Android Users Pre-register Here
iOS Users Pre-register Here (SEA Users)
iOS Users Pre-register Here (Global)