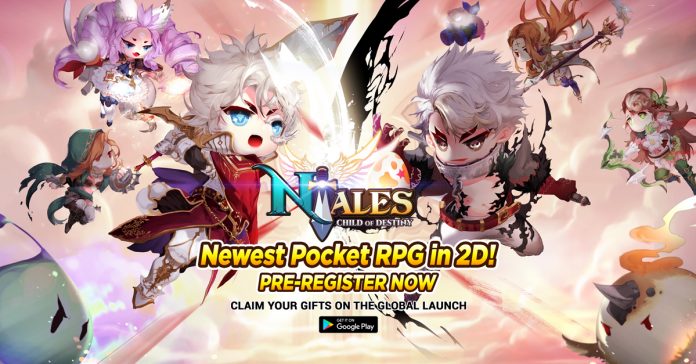 RuleMkr, a newest Korean Development Company has announced the pre-registration event for their recently soft launched 2D Pocket RPG, NTales: Child of Destiny. The game is currently available in the Philippines and Australia.
NTales, your 2D Pocket RPG, offers the multitude of battles, exploration, and special features. Save the kingdom with different sub-quests while exploring and defeating various monsters through its over 200 maps! Collect and summon cute and powerful pets to fight along your side. Challenge the Boss Dungeon with your friends! Various costumes, wings, and unique equip and items to obtain! 3 Special Hero classes to choose! Make them even powerful by choosing from different subclasses you want!
SIGN UP and pre-register with your contact details to win exciting prizes! Successful registrants get to take home great perks you couldn't resists! What are you waiting for, sign-up NOW! Spread the news for this newest 2D Pocket RPG pre-registration invite!