YJM Entertainment has recently soft launch a brand new mobile game called Once Heroes. The game is currently available on the Google Play Store for users in Singapore, Hong Kong, Australia and New Zealand.
Be the hero and save the world from the Armageddon Plan. Crush the evil monsters and defend your Kingdom. Summon epic guardians and experience endless dungeons. Once Heroes is a Korean style monster breeding game very similar to Summoners War or Guardian Stones. Even the summoning fountain looks vaguely similar.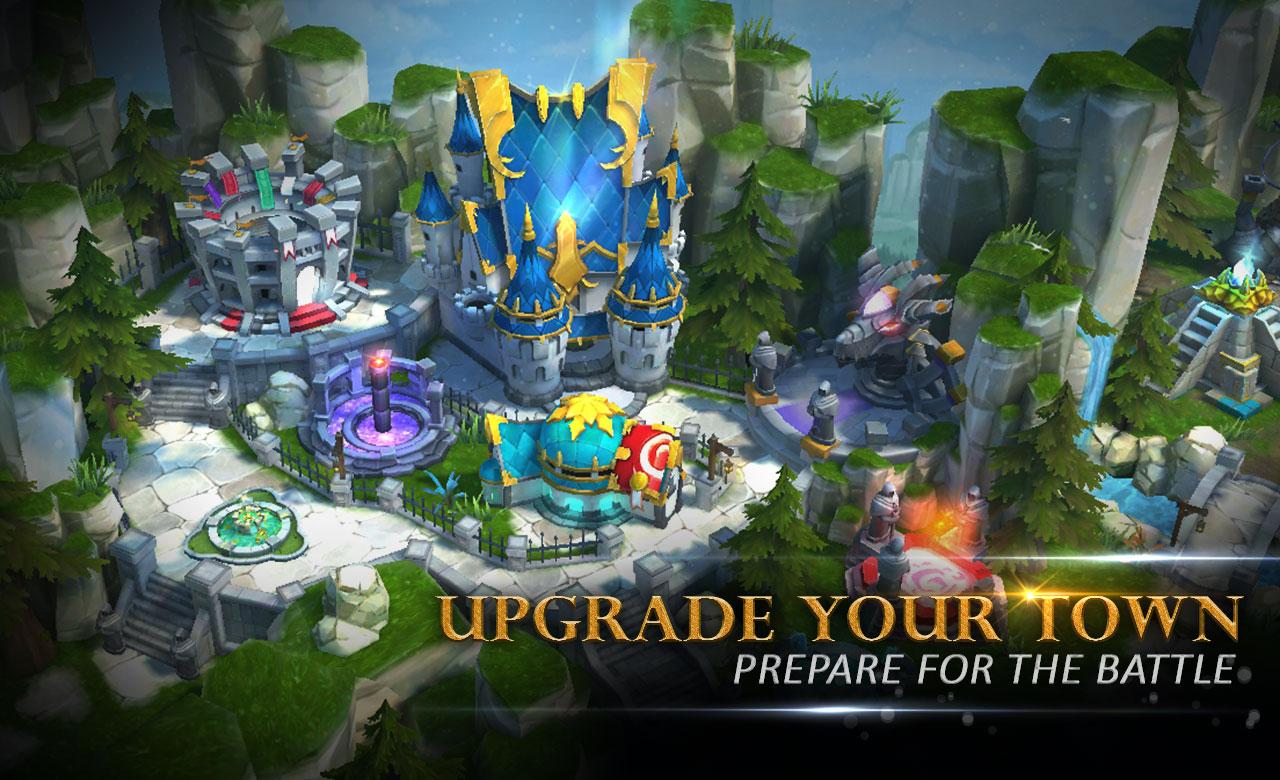 Graphically, although the game doesn't really look good on bigger screens (Tablet) but I really like the camera angles during Battles. It gives off a 2.5D feeling, something very different from the usual Korean Style Monster Breeding games. Character Sprites are also very well done (wink).
Features:
1. Spectacular battle with full 3D graphics
▶️ Enjoy full 3D battle and splendid skill effects
2. Fight against evil forces with your epic guardians
▶️ Summon numbers of epic guardians
▶️ turn the battle around with your guardians
3. Infinite challenge! Limitless and endless battle
▶️ 216 dungeons in 3 difficulty levels: Normal, Hard and Hell
▶️ Explore Portal: Demon dungeons, Secret dungeons and even more!
▶️ Cave of suffering: Challenge to the master of dungeon
▶️ Duel Arena: Strategic battle with other players!
4. Prepare for the battle: Arena in-game Replay System
▶️ When defeated by other players in Arena, you can watch the Replay video at the defense area
▶️ Strategically rearrange your heroes by watching the Replay
5. Unlock and upgrade your town to strengthen your heroes
▶️ Level up and clear stages to unlock the new buildings
▶️ Upgrade your town to enhance your hero's abilities
6. Summon, raise and awaken heroes
▶️ From 1 star to 6 star, Raise hundreds of heroes in 5 attributes: fire, wind, water, dark and light
▶️ Awake hero's unlimited forbidden forces
7. Customize your hero with a variety of equipment
▶️ Collect same type of equipment and get a bonus set effects
▶️ Enchant 6 different equipment to +15 at max: Weapon, Armor, Helmet, Boots, Necklace and Rings
If you need a brand new Monster Breeding game to spend your time on. I would recommend Once Heroes as the next best choice!
Publisher
YJM Entertainment
Platform