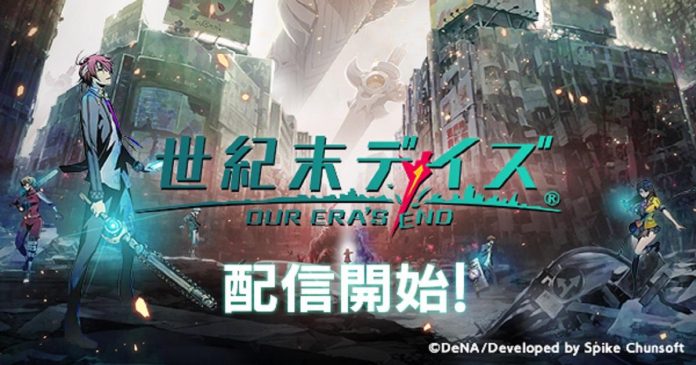 DeNA has announced the launch of their latest mobile game, Our Era's End (世紀末デイズ). Players who are interested in the game can now download it from Japan's App or Play Store.
Our Era's End is a Turn-based Dungeon Crawler RPG. The main objective of the game is to defeat the final boss in each stage within a limited number of moves. Every step you take in the dungeon will reduce 1 hunger point. If you are unable to defeat the boss by 0 hunger points, the stage is considered defeated.
The good news is that you can use the game's Auto function which will automatically move in the most optimal direction. Do note that the direction your character is facing is important especially if you're playing the game manually. As you can see in my video, I have managed to attack the "air" quite a few times and even threw my HP Potion on the Boss and recovered it.
To summarize, the game is very similar to old-school Dungeon Crawler games. If you have played enough Dungeon Crawler games, I'm sure you'll be able to pick this up pretty quick. However, since I did not managed to get a 5* so this game is a nope for me.
Publisher
DeNA Co., Ltd.
Platform