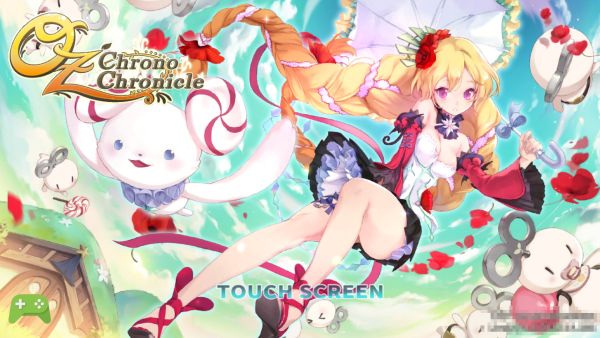 DMM has announced the launch of their latest mobile game, OZ Chrono Chronicle! It's been awhile since there is a Waifu game and with DMM as the publisher. you can expect to see some really gorgeous Waifus!
OZ Chrono Chronicle is a 1 finger-tapper Action RPG based on the fairy tale, Wizard of Oz. The controls are so simple that all you have to do is to tap on the monster repeatedly to attack it.
As expected from a DMM game, you will be playing as a female protagonist who happens to be the apprentice of a great Magician. One day, as all the magic in her world disappeared, she discovered a special magical formation and was transported to the world of Oz.

Players must help our young apprentice to defend herself in the world of Oz filled with all kinds of cutesy and sexy monsters.
Since the pre-registration milestone event has broken the 50,000 record, all players will be awarded with a free 5* character.
Publisher
DMM.com
Platform