Konami Digital Entertainment B.V. has announced the release of PES CLUB MANAGER – a football manager title for iOS and Android. The new game will make full use of 3D elements using the Pro Evolution Soccer Console Game Engine that powers the critically acclaimed PES 2015.
The basis of the game is to create and develop a small club and turn them into world-beaters. To this end, PES CLUB MANAGER tasks users to lead their team to the top and become the best club manager in the world! Over 5,000 licensed players will be available, which are used to assemble the strongest squad possible.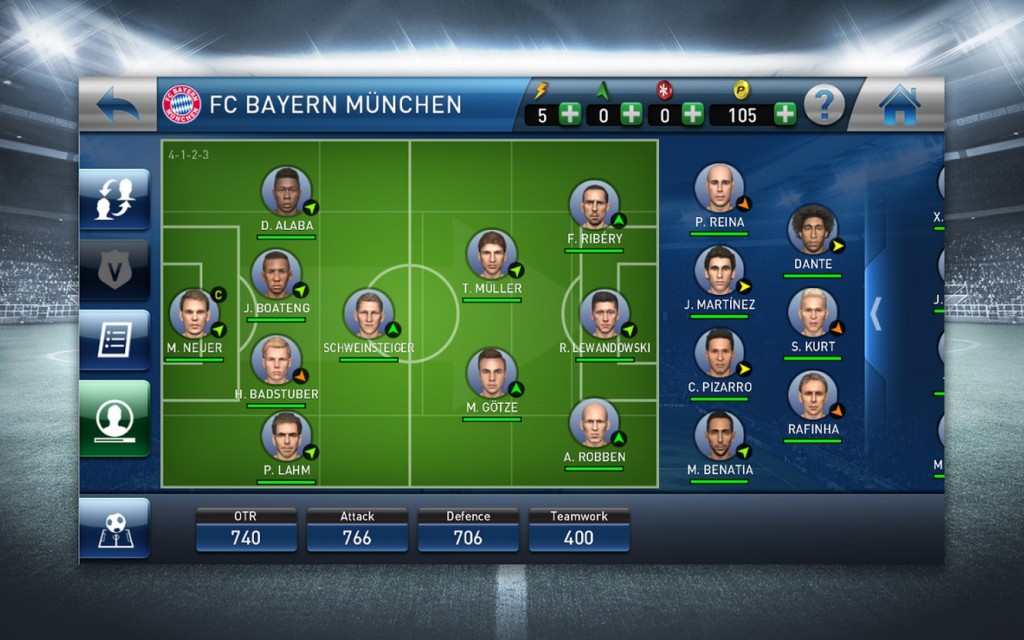 PES CLUB MANAGER features a unique "Player Management" system to help bolster the squad. Users can acquire new footballers through a transfer market where the highest bidder will get the player in a real-time auction. Through a scouting system, new talents can be spotted, and through the Youth Academy, users can continuously access upcoming stars as well. Players can then be developed individually by focusing on different skills, well-known from the Pro Evolution Soccer series to improve personal and team skills throughout the season, further enhancing the strength of the team.
PES CLUB MANAGER also includes a 'My Home Town' feature that allows users to customize and manage the surrounding town environment of your stadium. Upgrading your facilities, such as youth academies, club house and medical facilities, are key in strengthening your football team. Every facility will give different advantages (e.g. increase revenues, improve training conditions for players, and attract new up and coming talent).
The game is out now on both App and Play Store. Soccer fans, send your team to the top of the table now!
Publisher
Konami
Platform
Android Link
iOS Link
Language
Multiple