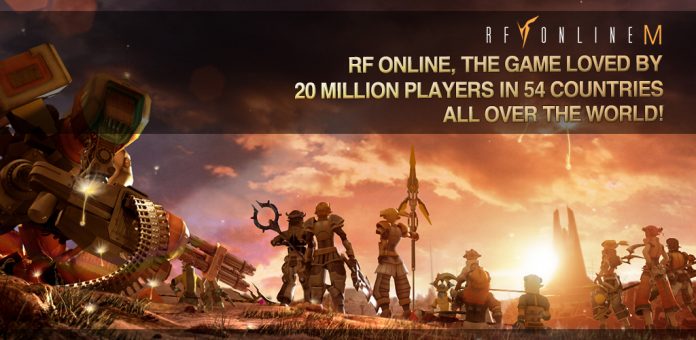 ACBC had recently soft launched their upcoming mobile game, RF Online M. The game is currently available only in the Philippines Google Play Store but will be made available worldwide (including iOS), later this year.
The game title names <RF Online M>, it is technically a prequel to PC version of RF Online. The story is about battles between the absolute evil forces and Bellato, Accretia, Cora, Ancient human – the new tribe.
For the unique strategic game play, RF Online M's play style has been changed to strategy RPG, focused on skills, strategies, and various upgrade systems through deck arranging. You can obtain essential characters and items through the system, which will remind you of RF Online PC version.
There are various contetns update plans for PVE and PVP, so you can enjoy the game like the old MMORPG one.
PVE contains Main mission mode which has 14 chapters and more than 120 stages, Elite mission, resource dungeons, and Boss raid mode.
PVP contains PVP Arena, Unlimited battle, Top 100 rank battle, and guild conquest battle.
Publisher
ACBC
Platform