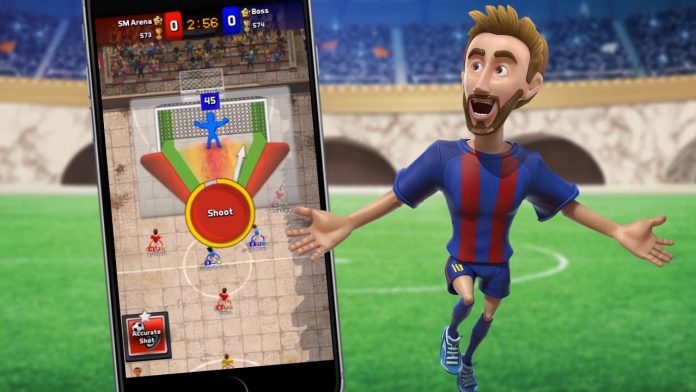 GameLevelOne had recently launched their latest mobile game called Soccer Manager Arena SEA. Players from the SEA region can download the game from your local App or Play Store.
Soccer Manager Arena is a 1v1 Soccer game played with 5 Players per team. You will control your Players by passing, dribbling or shooting the ball.
The tricky part about the game is that your Players will always be automatically moving forward, you will need to manually tap on the screen to change the direction of the movement.
The game's reward system is very similar to Clash Royale. Players can earn Booster Packs by winning your matches. However, it does take a certain amount of "cooldown" time before the Booster Pack actually opens. Through the Booster Packs, you will earn Player Shard (Cards) to boost the level of your Players.
Currently, there is an event going on where you'll stand a chance to win a free iPhone X. The only thing you need to do is to play the game and level your account to level 5. For more information on the event, don't forget to check their Contest Page here.
Publisher
GameLevelOne
Platform