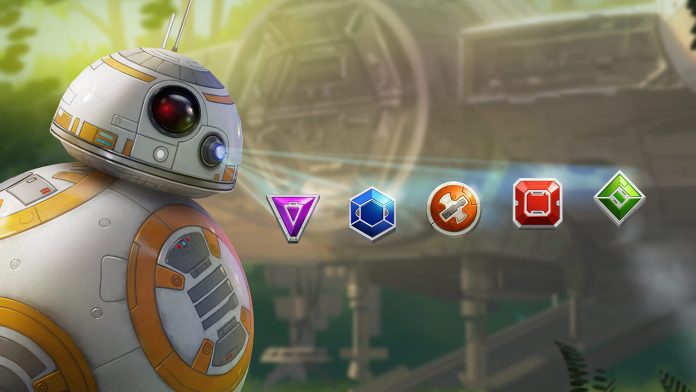 Disney has announced the launch of their latest Star Wars mobile game, Star Wars: Puzzle Droids. The game is now available on the App Store, Google Play and Amazon.
Embark on an epic puzzle adventure alongside some of the galaxy's most trusted companions – droids. Access BB-8's memory banks for an epic retelling from his unique perspective of Star Wars: The Force Awakens and experience familiar scenes and never-before-seen moments with exciting match-3 gameplay.
Key Features
• UNLOCK droid memories to experience iconic moments and untold stories from Star Wars: The Force Awakens
• MATCH-3 to create combos, clear obstacles, and face-off against enemies in hundreds of challenging levels
• UNLEASH epic power-ups to help you clear the board and complete your goals
• EXPLORE a galaxy far, far away! Journey to Jakku and Takodana, just to name a few.
• COMPLETE missions and collect memory discs to unlock the most heroic memories and continue your adventure
Publisher
Disney
Platform
Android Link
iOS Link
Amazon Link