Capcom has just announced the release of their latest mobile game on Android; Street Fighter Puzzle Spirits. The iOS version will be coming soon this Winter.
SFPS is a simple puzzle game where players need only to tap on the matching colour jewels to activate a normal attack or store energy for skills. There's also a "breeding/growth" element where players can nurture the characters and make it stronger. Unlike usual Gacha card games where you build your deck with different characters, SFPS differs by building different skills into your deck.
The game is out now on the Japanese Google Playstore. To commemorate the Android launch, logged in everyday and get a free gem and double friendship points.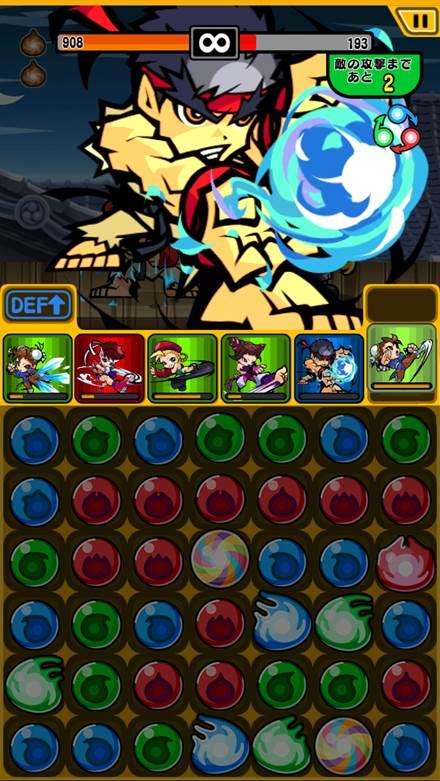 Publisher
株式会社カプコン
Platform
Android Link
iOS Coming Soon
Language
English