Bandai Namco has announced the launch of their latest Rhythmic mobile game, The iDOLM@STER SIDE M: LIVE ON ST@GE!. Players who are interested in the game can now download it from Japan's App or Play Store.
The iDOLM@STER SIDE M: LIVE ON ST@GE! is a brand new rhythmic game based on the original The iDOLM@STER SIDE M. This is the male version of the original iDOLM@STER game and is played very similar.
Players will take on the role of a Manager for this new idol boy group. Your task is to improve each individual members of their skills as an idol. Similar to most "idol games", the main rhythmic gameplay seems pretty easy to pick up as you'll only need to tap on the buttons when it passes the "marker".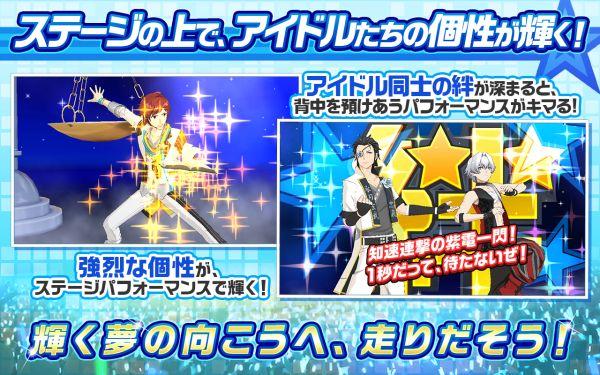 Finally something for our female gamers yah!?
Publisher
Bandai Namco
Platform