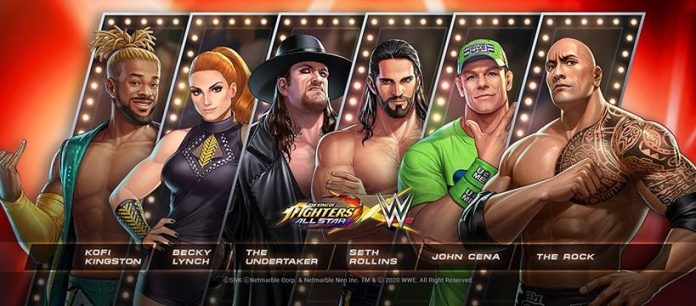 Netmarble together with World Wrestling Entertainment (WWE) have announced the launch of the collaboration between The King of Fighters Allstar and WWE Superstars.
In this collaboration, you will be able to summon WWE Superstars such as John Cena, The Rock, The Undertaker, Seth Rollins, Becky Lynch and Kofi Kingston. Special Battle Cards based on these Superstar's trademark move will also be available for summon.
Additionally, if you managed to complete the WWE Collaboration Super Mission, you will be able to get yourself an AS The People's Champion The Rock character. So hurry now and complete this limited time event!