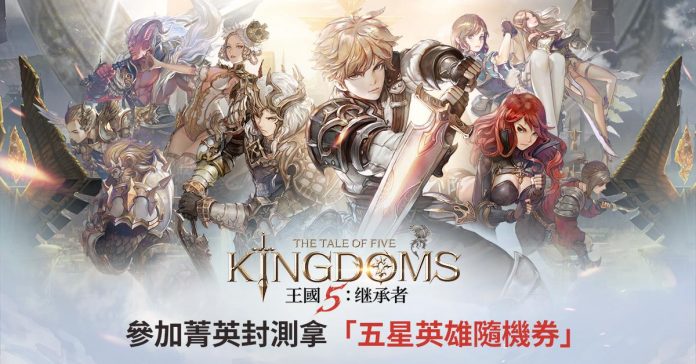 IWPLAY World had officially launched their latest mobile game, The Tale of Five Kingdom (王國5:繼承者). Players from Taiwan, Hong Kong, Macau, Singapore and Malaysia can now download the game from your local App or Play Store.
The Tale of Five Kingdom is your typical Korean type RPG game with some awesome graphics and flashy skills. Combat is mostly automated with the option to manually cast your character's skills. There are some strategic decisions that you can make such as positioning of your tanks, taunting, and casting of your character's ultimate skill. All these can be done while pausing the battle. If I must compare, the game feels like a fusion between Seven Knights and King's Raid.
The storyline for the game is actually quite refreshing as you are no longer send back to the past or reborn as a new noob hero like most games would do. We'll be following the journey of the main protagonist who was an average soldier and being framed treason by the evil commander who wanted to keep the power of the crystal for himself.
Breeding-wised, the game is similar to most Korean RPG out there. For the first time, I do recommend rerolling for some good characters before actually starting the game. Rerolling is pretty easy as you only need to complete chapter 1 to get enough Gems to do a 10+1 Summon.
PS: You can change the language to English at the Options page. 
Publisher
IWPLay World
Platform