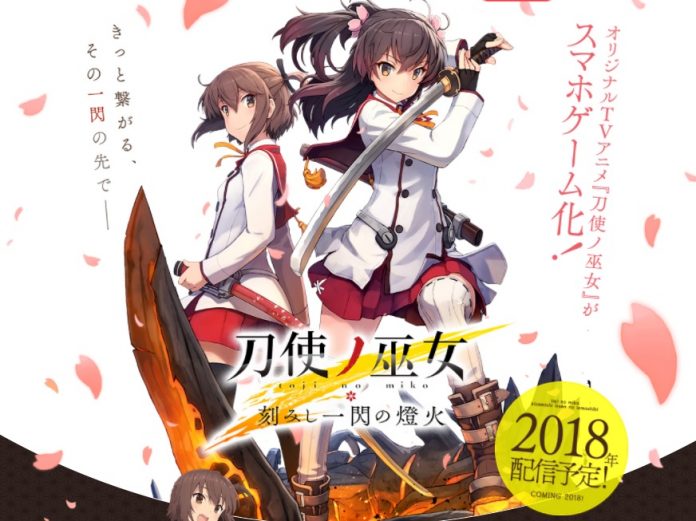 Square Enix has announced the pre-registration event for their upcoming mobile game, Toji No Miko (刀使ノ巫女). The game is slated to release in January 2018.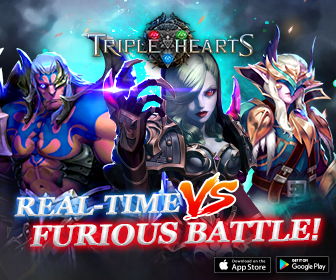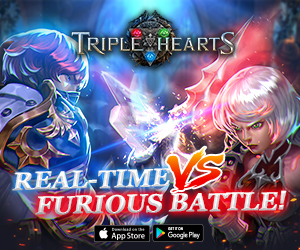 The Story of Toji No Miko is about the battle between Humans and the Evil Spirits. Players will take on the role of High-School students (Toji) who are able to wield powerful Katanas to ward off the evil.
This Summer, 5 of the top High-Schools decided to gather all the Toji(s) to compete in a tournament, making use of this opportunity to strengthen their fighting capabilities.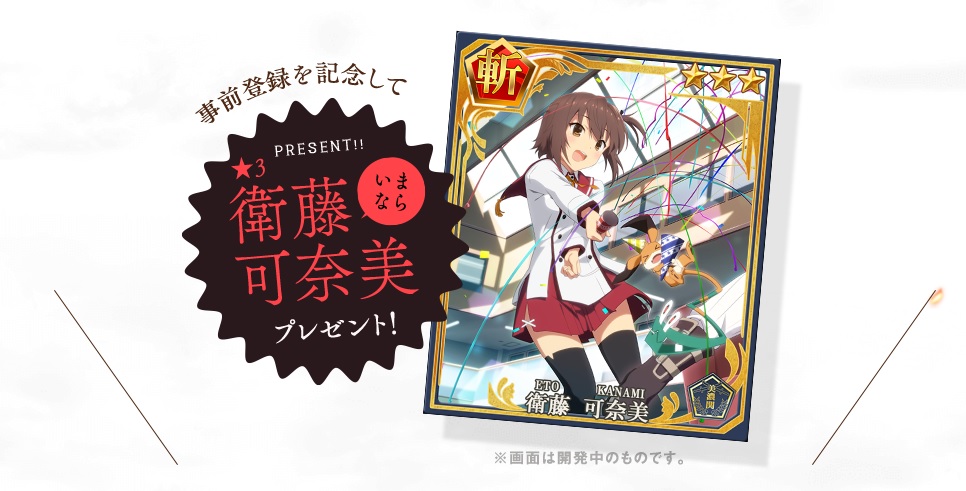 Pre-register for the game now and get yourself the above 3* card. As the game will only launch next year, I believe Square Enix will add in more pre-registration rewards over the next 2 to 3 months.