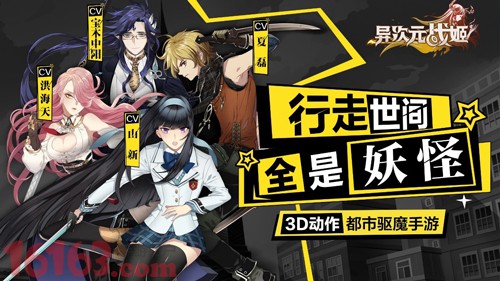 NetEase has announced the Open Beta phase for their latest Mobile ARPG, 异次元战姬 (direct translated as Dimension Battle Girl). This is one of the best Anime ARPG I've played on the mobile device so far so do check it out!
The game is co-developed by Cabbage and NetEase's Delta development team. 异次元战姬 is an Action RPG game with Anime-ish, JRPG graphics which are more commonly found in console games.
The controls are pretty simple and intuitive. I like how the buttons are set up to easily dodge or cast skills. There's also a transformation mode where you'll be able to "super saiyan" your character and be charged up for a few seconds. What I really like about the game is it's modern urban setting. Recent ARPGs have been using the Fantasy or Medieval backdrop and have become too repetitive.
As the mobile market competition increases in China, developers are doing their best to produce more original and high quality mobile games to compete. I'm really impressed with some of the recent titles that were released from the Chinese camp. Now, if only they would remove all VIP systems and bring their games west..
Publisher
NetEase
Platform