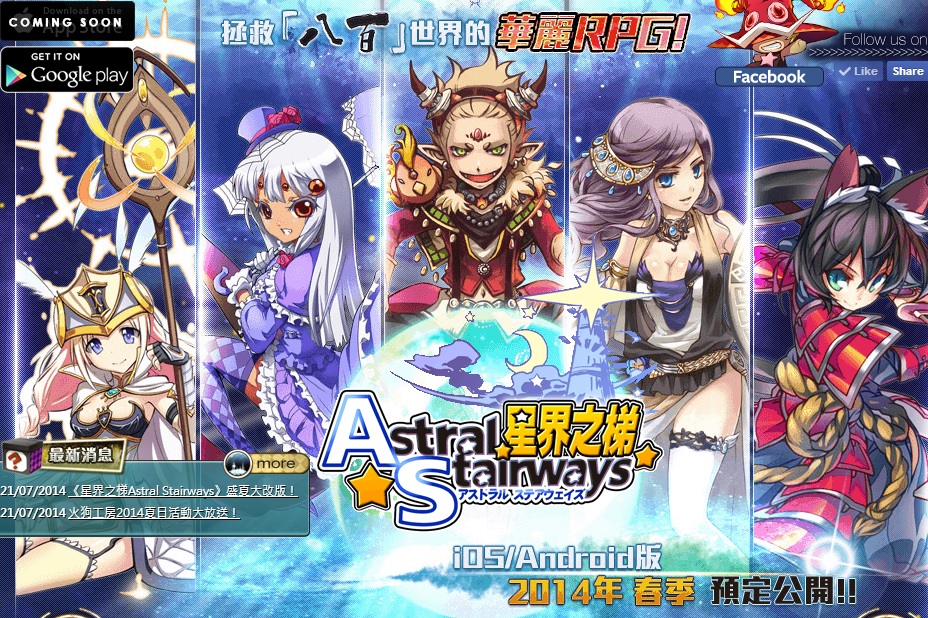 I've been waiting for the game to be released on iOS like forever. However, since I've gotten myself a cheap Android phone, I'm finally able to try the game out and.. boy, I'm loving it.
Gameplay
To easily sum up the game play, think "Brave Frontier". Yes, the game uses the tap battle principle where players need only to tap the character's portrait to attack.
Unlike most tap battle games, Astral Stairways has this unique placement feature that will affect your party's strength according to where you place your characters. Players need to decide where to place the characters on a 3 x 3 board.
Each column provides different buffs to the characters as follow :
Rear – 5% increase defense
Middle – 5% increase in healing
Vanguard – 5% increase attack
Each character also have their own buff to a specific column. Players will need to decide which is more beneficial in the overall team's perspective. For example, character A's buff is a 10% increase in attack when placed on the rear column, thus it is more logical to place character A on the rear column to gain 10% attack + 5% defense rather then placing it infront and getting only a 5% increase in attack.  You are able to move your characters around freely while it's your turn during battle.
Skills are similar to Brave Frontier, where players need only to press and scroll up to activate them.
I personally prefer the game over BF as Astral Stairway's art-style looks more vibrant and there are more female characters to collect (build your harem!). I do hope that the game will be published in English as I believe it's gonna be the next big hit after BF (think PAD vs TOS).
Here's my gameplay on their new event map. Since I'm still new, I can only play on easy mode 🙁
Company
Firedog Studio
Platform
Android Link
Language
Chinese