Friend Times has just launched their latest mobile game, 步步惊心之南秦风云 (Bu Bu Jing Xin). Players from Singapore and Malaysia can now find the game in your local App or Play Store.
With the gorgeous color and unique shape of architecture, and exquisite customization of the characters, Bu Bu Jing Xin reproduces the bustling scenes of ancient China, fully demonstrates the beauty of the traditional Chinese landscape, as well as thousands of years of historical and cultural heritage. In addition to its stunning scenery, the elaborately carved world of Bu Bu Jing Xin also has intriguing charm to attract numerous visitors.
Adapted from a hit novel, Bu Bu Jing Xin creates a richer storyline while still staying true to the novel. The first view gameplay allows you to follow the heroine's footsteps and chase the happy ending in your heart. To get indulged in tactics and harem fight or to be immersed in the romantic and love affair, it all depends on your own choice.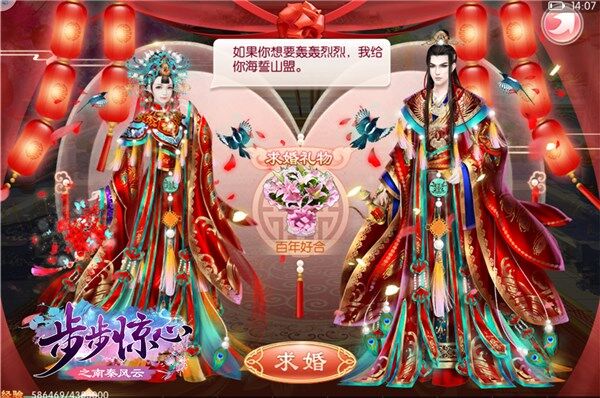 Customization is one of the most significant features in Bu Bu Jing Xin. To gain more sense of achievement, the player is capable of recruiting historical celebrities to become guardsmen, cultivating their own right-hand man and freely collocating the line-up. In addition, the unique NPC system is also customized for players. You are allowed to freely communicate, politically contact, or even date with NPC.
Players will be more than happy to see dozens of outfit at your disposal. Whether it's made by hand or finished by purchase, dress up with your favorite outfit and be the most eye-catching person in Southern Qin Dynasty.
The attached palaces are the most pleasant places, where gardening, fishing, hunting, cooking and even bathing are all allowed. If you get wearied of the bureaucratic infightings, just go back to the comfortable and warm place.
Teaming up with a group of like-minded companions is better than fighting alone. The player can make friends or start a family to face whatever difficulties may lie ahead. Furthermore, if you come across with your love, a customized sweet wedding is also waiting for lovers
Currently, the game is only available in Chinese language. However, if you like traditional Chinese RPG with rich storylines, Bu Bu Jing Xin is definitely something you'll want to play.
Publisher
Friend Times
Platform