Bandai's next Manga adaptation mobile game; Ansatsu Kyōshitsu (Assassination Classroom) has started it's pre-registration yesterday. Fans of the Manga series check this out!
I have not read the Manga myself however, from the synopsis, it seems like an interesting classroom manga story. Similar to Hunter X Hunter Battle Allstars, the game's battle mode uses 3-man party. The screenshot doesn't really tell much on the game's mechanic thus we would have wait and see. All characters from the Manga series will be made playable ingame.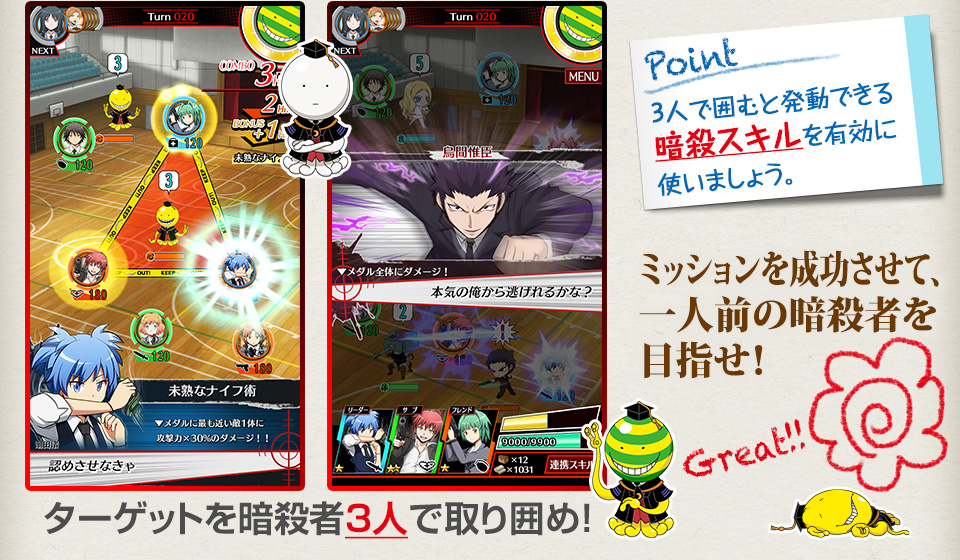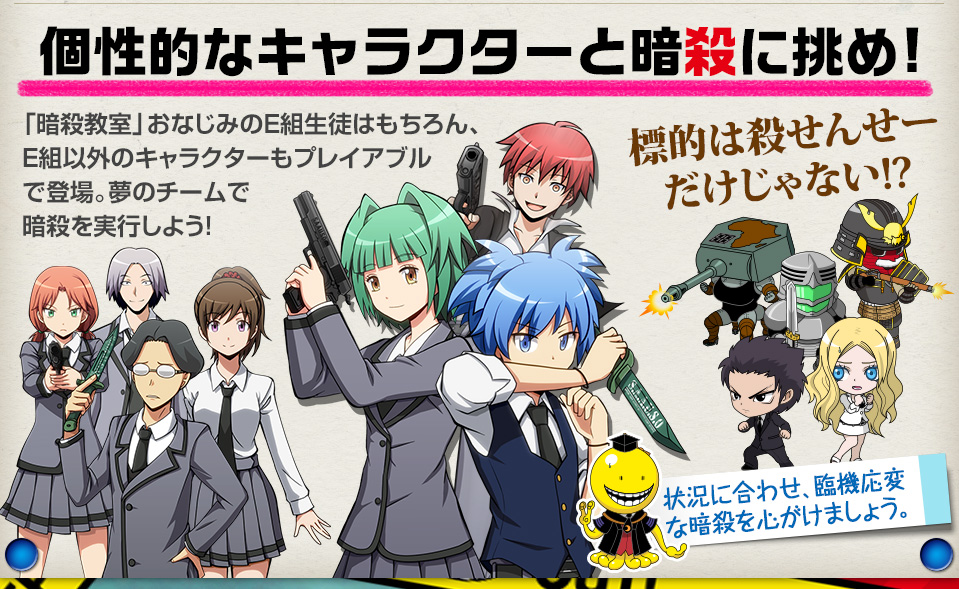 Pre-register the game now and get yourself a free Karma Akabane card when the game launches.