Arknights has welcomed its first anniversary of global release. Along with a series of celebration events, Arknights' players are able to see concept trains running on two subway lines in Singapore, starting from Dec 28, 2020. The interior of the cabins is decorated in different themes, giving players an opportunity to step into the world of Arknights offline.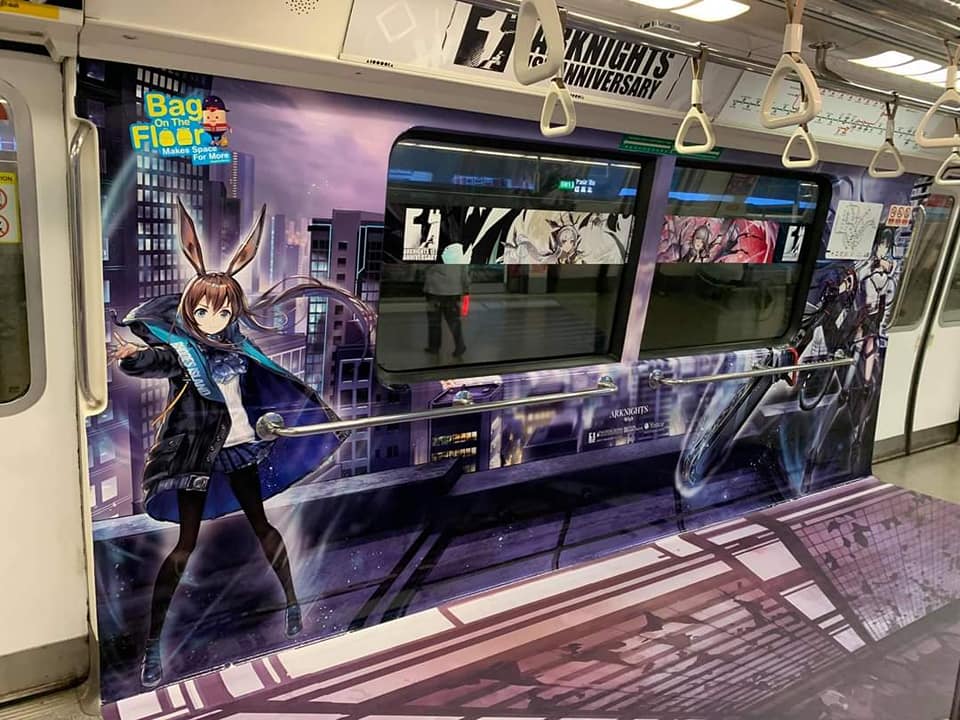 Fully-themed Arknights Trains
For the past year, Arknights has been one of the most popular apps in Cards/Strategy Games in Singapore. And the game was chosen as one of the Best Innovative Games in Google Play Best of 2020 awards in Singapore and other countries. To express gratitude to players, Arknights has brought themed trains to the garden city. 
The Arknights' concept trains run on the North-South Line and East-West Line of the subway, traveling through high traffic areas of downtown Singapore. All cabins got complete makeovers in corresponding themes with elaborate wallpapers and floor stickers to provide an immersive experience to train riders.
The first cabin starts with the theme of Originiums, as the world was torn apart by Catastrophes, so began the birth of Rhodes Island. Two sides of the walls are covered with illustrations that picture the divided land. Following how the storyline develops, the themes of the cabins' illustrations change accordingly. Players are welcome to explore different cabins when they journey on the train to experience the plots of Arknights themselves.
Popular Operators and characters are featured inside the cabins as well. The trains will run for 4 weeks only, so catch them while you can.
Animated Videos in Bugis Junction 
In line with the themed trains, Arknights has made animated videos exclusively for Singapore. Situated in the heart of the city, Bugis Junction has direct connectivity to Bugis MRT station. Local players can't miss the large outdoor digital screen showcasing Arknights' videos. It is a special experience to be able to view the story and the abundance of emotions in the animated video outside. Additionally, newly made iView screen videos are available at evening peak hours across various stations.
Commemorating Arknights' First Anniversary
The concept trains and videos for Singapore are part of the Arknights' First Anniversary celebration. Arknights has prepared numerous in-game rewards, new operators and outfits, collab songs, merch, and the major update – Episode 7 "The Birth of Tragedy" in celebration of the 1-year anniversary.
The game has a vast following in Singapore, and the cooperation with the Singapore Mass Rapid Transit also serves as a surprise gift for players in the garden city. 
Follow Arknights