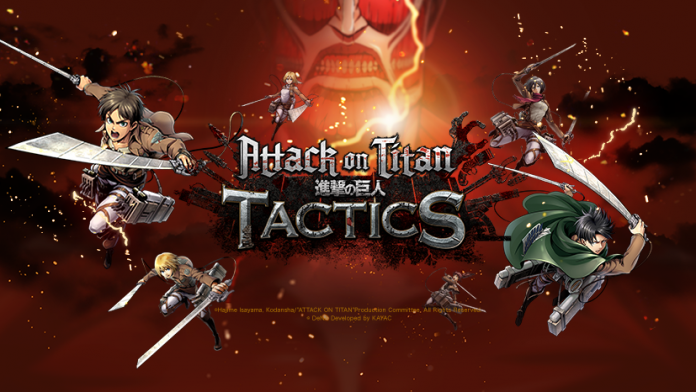 DeNA has announced the launch of the English version of Attack on Titan Tactics. Players from US, Canada and Australia can now download the game from your local App or Play Store.
Attack on Titan Tactics is a unique tactical mobile game based on the famous Attack on Titan series. The game requires a lot of planning especially at higher levels of the game. It's like playing a fast-paced Castle defense game, with limited Action Points and hoards of Titans attacking your castle wall.
Different characters have different functions thus when building your team, you'll need to take into account of their strength and weaknesses. Also, don't forget to include your supporting weapons to help distract the Titans.
As for Rerolling, any of the first four 5* characters are good to start. For the actual first 10x summons, pull on Levi squad banner and aim for Levi or Mikasa.
Publisher
DeNA
Platform