Are you a fan of Tamiya cars? Bushiroad just released their latest mobile game based on the popular Anime, Bakusou Kyoudai Let's & Go, titled Bakusou Brothers Let's Go. The game is out now on the Japanese Play Store.
The game brings back much nostalgic memories as I remember buying tons of different cars, modify them with different unique parts, put them on the race track and crashing them at the first corner. Now, you can do it on your mobile device and you won't have to worry whether your car dissect itself when it crashes or spilling grease all over the floor.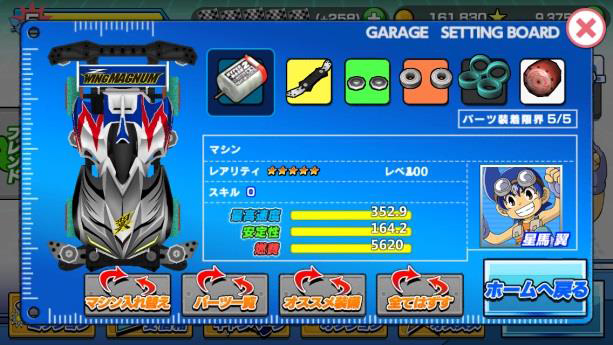 Bakusou Brothers Let's Go! is a simple racing game where players will compete against each other with the cars you build. Collecting powerful spare parts is important and plays a crucial roll to the outcome of matches. Also, during the race, players can use certain boost power to help speed up your vehicle.
The game is out now on the Japanese Android Store. Go get it and start racing now!
Publisher
Bushiroad

Platform
Android Link

Language
Japanese