With the official rights from Arc System Works, 91Act has started the pre-registration event for their latest mobile game, BlazBlue Revolution Reburning. I'm sure all you Blazblue fans will be excited for this!
There are quite a number of pre-registration events happening at the same time. For a start, if you're a member of gamebase.tw, you'll be rewarded with 30 gems for signing up (Facebook signup will get 15 gems).
1. Weapon FlyingGacha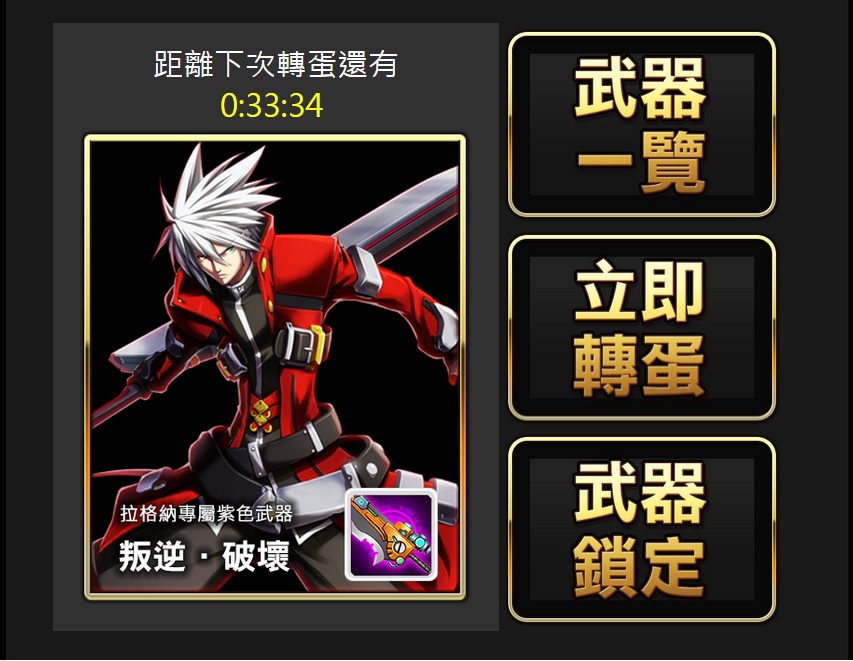 Players will be given 10 tries to Gacha for their favourite weapon in each of these timeslots (+8GMT):
0400-1200
1200-2000
2000-0400
Rarity of the weapon will be determine by its colour; Orange > Purple > Blue. If you're really lucky, you can win a MyCard code valued at 150points (~$5USD)
2. Friendship Invite
Players can invite their friends using their friend ID code. Each invite will net you 20 gems (up to a maximum of 100 gems). For those of you leaving in Hong Kong or Taiwan, invite 10 friends for a chance to enter a lucky draw. The lucky winner will be rewarded with a Model of Noel Vermillion.