Alright guys the first official event for Bleach is finally here! Read on to find out more!
Event One – Gotei 13
5 of the Gotei 13 Captains will be available for players to challenge in this event. Each captain stage will have its usual 3 difficulty levels (Normal, Hard, Very Hard). The Captains themselves are ranked from Easy > Norma > Hard > Very Hard > Extreme. Complete the first 3 difficulties to get some Bronze Gacha Tickets while completing the last 2 will net you some Silver Gacha Tickets.
The following is the level guide for each difficulty level:

Event Two – Premium Gacha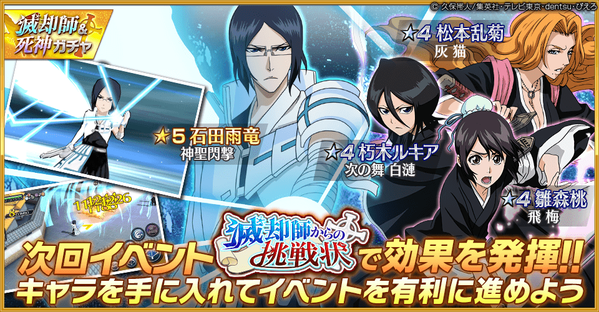 The following new character cards are added into the premium gacha pool!