BeXide has announced the launch of their latest mobile game, Bullet Break (バレットブレイク). Although this is a Japanese game, I believe you can download it from your local App Store.
Bullet Break is a waifu collection Slingshot RPG. Players will form a party of 5 Waifus and battle against Pest type enemies.
Controls for the game are easy to pick up and require minimal knowledge of mobile games. All you have to do is shoot your waifus against incoming enemies to destroy them. Matching the same colour will enable you to deal 1.8x more damage.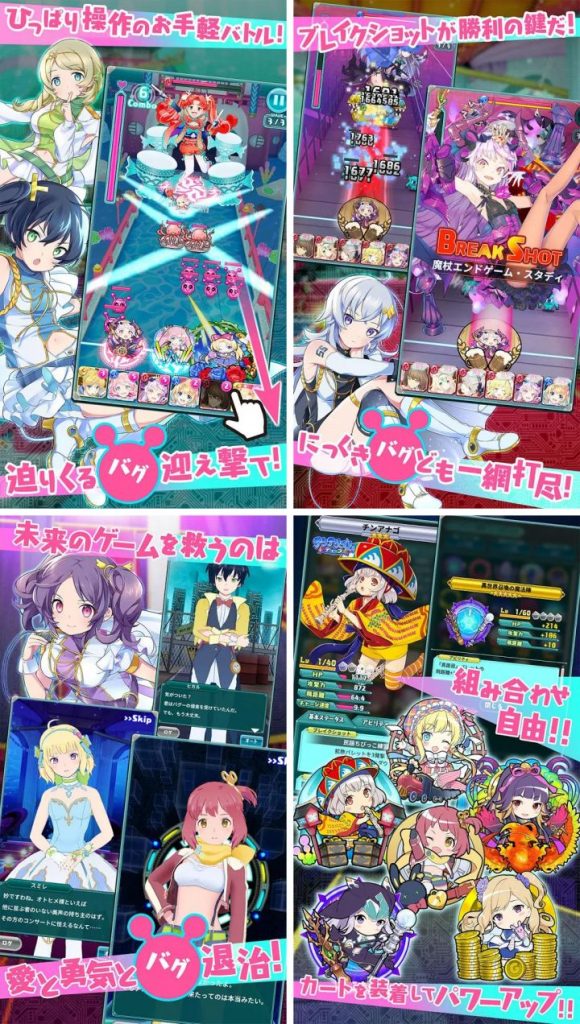 If you're looking for a casual gacha game to play before all the big game releases, give Bullet Break a try!
Publisher
BeXide
Platform
Android Link (Pre-register)
iOS Link