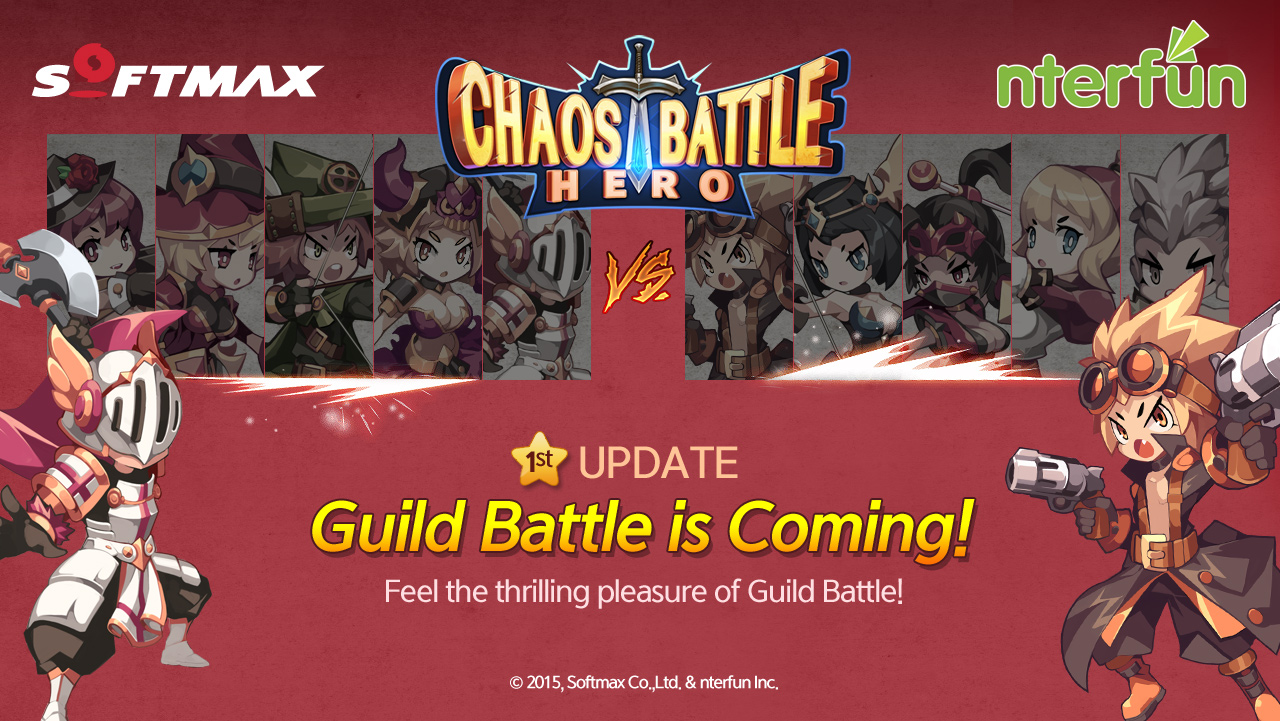 Softmax Co.,Ltd. announced the Guild Battle update for mobile RPG Chaos Battle Hero developed by nterFun Inc. and published by Softmax.
The latest update will showcase the 5:5 PVP Guild Battle to be enjoyed with other guild members by creating party with up to 5 members. Players can obtain guild point through Guild Battle and buy special items that is only purchasable at guild store with the points obtained.
Moreover, there will be reward given to all guild members according to the Guild Battle rankings every week. In addition, there will be equipment available only in winter season along with Guild Battle.
The iOS version will be out pretty soon. For more details, you can follow them with the links below: