I have two female friends who are crazy over Crayon Shinchan. One of them even have almost all the Shinchan merchandise available on this Earth. You guys should know how irritating it can be when you talk about someone's favorite person or character, they just go non-stop over them. The game launched a month ago on the Japan app/play store and every time I browse the store, I have this irking feeling that my 2 friends are breathing down my neck asking me to download the game. Finally, after a month of fighting this temptation, I downloaded the game and started playing with it.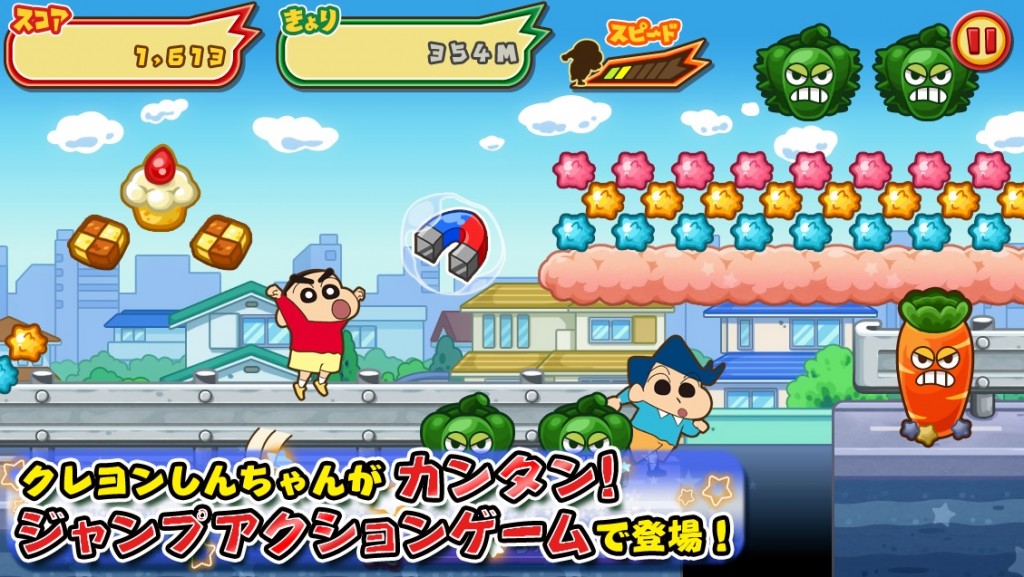 The game is similar to Cookierun where Shinchan keeps running while you have to help him dodge obstacles by jumping and more jumping. You can Gacha and unlock different clothing and cosplay Shinchan which will provide different boost to the character. Unlock other Crayon Shinchan characters to act as a meat-shield to protect Shinchan from some of the obstacles.
Here's a very brief gameplay 🙁

The game's available on the Japanese App/Play store.
Company
Bushiroad Inc.
Platform
Android Link
iOS Link
Language
Japanese