Aiming has recently released their Crossnoah of the Sky and Earth in Japan's App and Play Store. If you like games with legendary heroes and mythical creatures, you'll definitely like the game.
Crossnoah of the Sky and Earth is a side-scroller RPG with a 360 degree camera angle. Players can change your camera angle to suit your visual preference to enjoy a better gameplay experience.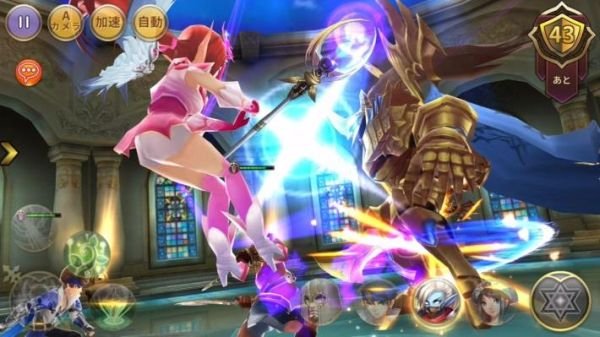 The game features many Legendary and Mythical heroes from stories all over the world including Spartan, Sun Wukong, Zhao Yun, Minerva and many more. Controls are simple. Players only need to press the skill button when it's charged up while normal attacks are automated.
The game actually launched last week but was plagued with a lot of down times thus I only managed to test the game today. However, it seems like they are opening up new servers every now and then so it is definitely not too late to join the game!
Publisher
Aiming
Platform